Hey, my beloved website readers- another guest post for the site! I am not going to lie to you – I really wanted to write my own post over Christmas, but I was too busy getting fat thanks to my mum's excellent Christmas cooking… mmm, turkey and ham and rocky road and white Christmas… anyway a big thanks to Carlo Pandian for providing this post (with some editing by me!) – I promise I will try and write a social media stats update sometime soon and also a Facebook update in general since they are doing their usual millions of changes a week! For now, enjoy this article on Facebook games. If anyone else would like to contribute some social media articles, please get in touch with me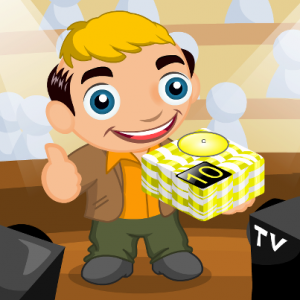 Choose one out of your four closest Facebook friends at random, and chances are they play games on Facebook. A recent study has revealed that one out of every four Facebook users play games, which is an increase of 11% in 2012. This means that there were 251 million Facebook users playing games as of September 2012, a huge increase over the 226 million at the same point in 2011.
This doesn't even include mobile games that connect with Facebook for personalization and sharing, so you can guarantee there's an even bigger chunk of gamers out there than these numbers suggest. The number of Facebook users grew 26% over the last year, and back in 2010, there were user surveys that indicated that 50% of Facebook users played games. It's pretty clear that the Facebook gaming market is one worth paying attention to.
It might be time to think about the opportunities for your business through online gaming – start brainstorming some creative ideas, and engage a Facebook game developer to see what your return on investment could look like (whether via money or just plain branding awareness).
The Social Gaming Industry
An estimate by Lazard Capital states that by 2015, the social gaming industry will be worth $9 billion globally and will start to dominate the games industry. In order for Facebook to make sure that it corners the market on gaming, it needs to be able to adapt its game to a smartphone screen. An estimated 126 million users now access Facebook primarily through their phone, which does not have the features to access many Facebook-integrated games. The social network needs to develop extra games that are playable on the small screen, especially for its smartphones and mature markets such as the UK, Canada and the USA. You can bet that this is something that the network is working hard to do, and when it launches these changes, the market is likely to grow even further (and the associated opportunity along with it).
Evolving Beyond Spam
When games first became integrated with Facebook, they were commonly regarded as a huge annoying pain in the neck. That is because every time one of your friends leveled up or did something on their imaginary farm, you would get a notification in your feed – whether you cared or not (and most of us didn't!). Many people complained about the amount of game spam in their newsfeeds, so Facebook has been improving its systems in order to avoid this.
In the past, Facebook used to be very lenient on how aggressively the developers of games could send spam to their users. As a result, there were so many spam notifications and no adequate policing. With so many game notifications, users stopped playing and started ignoring the games, and Facebook shut them down.
Facebook has now re-launched its gaming initiative with a totally new outlook and a focus on providing its users with a quality experience. Game developers are no longer allowed to spam their players as much as they used to, and they will lose their channel if too many of their notifications are flagged by users as spam. This means that users are only getting quality content rather than getting annoyed by junk.
Which Games are Popular?
Once upon a time, Farmville was THE game to play on Facebook, but Farmville is fast becoming a thing of the past as Facebook games evolve and change. Farming and simulation games are shrinking in the market share as casino, puzzle and arcade games take over instead. Also, certain violent games such as Battle Pirates and War Commander are becoming popular. However, as the simulation games evolve beyond the very simplistic Farmville, there is every possibility that they might just come back into fashion, so don't discount them just yet.
Game developers are a key to Facebook's success, as they bring in return visitors and create content. The developers also buy advertisements on the site, which helps to keep it running. Facebook's team is aware of the benefits of incorporating games, and they are putting in more resources within Facebook dedicated to games than they ever have in the past. Ultimately it is clear that the surge in popularity of Facebook games and their improved quality might open up opportunities for businesses to succeed, so give it a go and see if you can play the good-business game.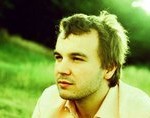 Carlo Pandian is a freelance writer who blogs about online business, technology and social media. He also writes tutorials on Intuit QuickBooks Online and loves spotting new tech start-ups on the Internet.