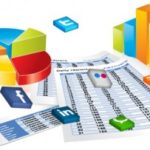 Following on from 100 social media statistics for 2012 that I posted in January and 100 more social media statistics for 2012 that I posted in February, here are the latest stats for March 2012. There are actually only about 85 or 90 statistics, but I think it's close enough. Deal with it. Update: I've now posted a newer social media statistics article in September 2012 (with 216 shiny new stats!)
Social Media Statistics (general)
66 percent of online adults are connected to one or more social media platforms
50 percent of social media users say they check in to their favorite networks first thing in the morning.
Mobile + apps Statistics
The number of smartphones shipments is expected to be almost one billion in 2015
This billion will be dominated by Apple, Google and Microsoft, who will enjoy 90% of market share with their respective platforms
In December 2011 the Android Market surpassed 400,000 app mark, doubling the number of available applications only in 8 months
Smartphone sales (globally) are expected to increase by 25% from 472 million in 2011 to 630 million in 2012
57% of all new Android and IOS apps are downloaded in the US, followed by 12% China, 4% Taiwan, 3% UK, 3% Canada, 2% Australia and 2% Hong Kong
Mobile apps will grow from a $6billion industry today to $55.7billion industry by 2015
53% of American cellphone (mobile) users now have a smartphone
38% of people who use social media on mobile devices cite general browsing as their main activity
Social commerce
Sales via social commerce are expected to reach $30 billion within five years
45% of social media users are at least 'somewhat' comfortable providing credit card details through social media channels
Men, those between 18-34 and those earning over $35k are more comfortable providing credit card details on social media
20% would purchase products from their favourite brands within their social media sites (as opposed to normal websites)
34% would be more likely to share information about a purchase on a social media site than one on a traditional e-commerce site
74% wouldn't use an alternative currency (eg. Facebook credits) to make a purchase on a social media site
Only about 17% of Facebook pages feature products, and only 4% enable check-out (complete purchase) within the Facebook page
by 2015 brands will be generating 50% of their web sales through social media and mobile platforms with a projection of $30 Billion
Social media for business statistics
Only 26% of businesses frequently include calls to action in their tweets – 49% never include a call to action
Only 23%  have used Twitter to promote a social-only deal, such as a coupon or discount available only to Twitter users who click the link
29% of brands on Facebook have offered deals within the channel
People were 25% more likely to buy a product they would be proud of if it had social buttons placed next to it, but 25% less likely to buy a product they would be embarrassed of if it encouraged them to like or tweet about it (by having social share buttons nearby)
70% of business ignore complaints on Twitter
83% of people who complained on Twitter liked or loved a response by the company
58% of businesses saw a drop in marketing costs by moving to social marketing
72% of marketers handle social media themselves, the rest outsource
78% of women are happy to share what brand they prefer, compared to 74% of men
Social media news statistics 2012
More than twice as many digital news consumers follow news recommendations from Facebook than from Twitter (consistent across computers, smartphones, or tablets)
Overall, 13% of digital news consumers follow news recommendations on both Facebook and Twitter
Pinterest statistics 2012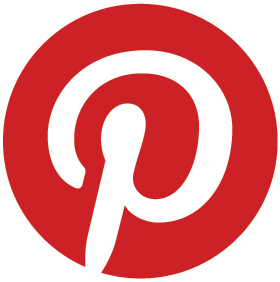 In February 2012 Pinterest had 10.4 million users
Pinterest is retaining and engaging users 2-3 times better than Twitter was at a similar time in Twitter's company history
80% of Pinterest's user base are women, 60% have attended at least some college, 25% have a bachelor's degree or higher, and the average household income is between (US) $25k – $75k
Pinterest accounts for about 3.6% of referral traffic (according to Shareaholic study), compared to 3.61% for Twitter
Over 80% of Pinterest pins are 'repins' (content already pinned being repinned by users)
30% of Pinterest users are between 25-34 years, 25% 35-44 & 17% 18-24 years old
American users of Pinterest spend an average of 1 hour 17 minutes on the site
Australian visitors to the site have doubled over the past couple of months to nearly 400,000 visits per week
50% of users have kids
Twitter statistics 2012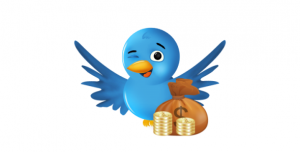 In February 2012 Twitter had 500 million registered users (approx 200m active)
Twitter accounts for approx 3.61% of referral traffic (according to Shareaholic study)
36% of Twitter users tweet at least once per day, with an average visit time of 11:50 minutes
Twitter users send 175 million tweets each day
64% of users access Twitter via twitter.com
The top three countries on Twitter – USA (108 million), Brazil (33 million) and Japan (30 million)
$259 million is Twitter's projected ad revenue in 2012
1 million accounts are added to Twitter every day
Facebook statistics 2012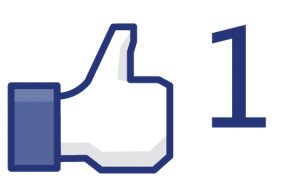 In February 2012 Facebook had 850 million users
Facebook accounts for approx 26% of referral traffic (according to Shareaholic study)
Of the 850+ million Facebook users, 31% check in more than once a day
63% of Facebook users have deleted people from their friend lists (up from 56% in 2009)
44% have deleted comments others have made
37% have untagged themselves from photos
Young adults and women are more likely to unfriend people (67% women vs 58% men)
LinkedIn statistics 2012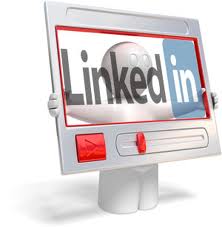 In February 2012 LinkedIn had 135 million users
LinkedIn accounts for about 0.20% of referral traffic
American users spend an average of 17 minutes on the site
50% of LinkedIn users have a bachelor's degree or higher
There are 2 million companies on LinkedIn
Google+ statistics 2012 
In February 2012 Google+ had 90 million users
Google+ accounts for about 0.22% of referral traffic
American users spend an average of 6 minutes on the site
Just 29% of Google+ users are female
44% of Google+ users are single
The top ten countries using Google+: USA (31%), India (14%), Brazil (5%), UK (4%), Canada (2.5%), Germany (2%), Indonesia (1.8%) and Italy, Mexico and Spain (1.7%)
The top occupation is student (20%)
The Google+ button is served more than 5 billion times each day
China and Iran block access to Google+
General Internet statistics 2012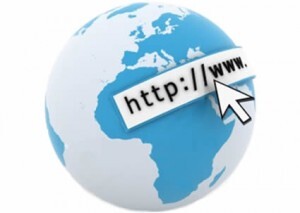 In one day on the Internet:

Enough information is consumed to fill 168 million DVDs
294 billion emails are sent
2 million blog posts are written (enough posts to fill TIME magazine for 770 million years)
172 million people visit Facebook
40 million visit Twitter
22 million visit LinkedIn
20 million visit Google+
17 million visit Pinterest
4.7 billion minutes are spent on Facebook
532 million statuses are updated
250 million photos are uploaded
22 million hours of tv and movies are watched on Netflix
864,000 hours of video are uploaded to YouTube
More than 35 million apps are downloaded
More iPhones are sold than people are born
So there's the latest social media, mobile and Internet statistics as at March 2012 – as per usual I'll have another statistics update next month for you. To make sure you don't miss out on the most up to date statistics be sure to like my Facebook Page ?
List of contributing statistics articles:
http://www.allfacebook.com/facebook-news-2-2012-03
http://socialtimes.com/pinterest-vs-other-social-media-giants-infographic_b91577
http://www.mediabistro.com/alltwitter/internet-day_b19376
http://www.mediabistro.com/alltwitter/social-media-demographics-study_b19351
http://socialtimes.com/theres-plenty-of-fish-on-google-42-of-users-are-single-infographic_b89668
http://www.mediabistro.com/alltwitter/twitter-statistics-2012_b18914
http://www.mediabistro.com/alltwitter/facebook-twitter-and-the-state-of-social-commerce-infographic_b19026
http://www.allfacebook.com/facebook-unfriending-2012-02
http://www.mediabistro.com/alltwitter/displaying-a-tweet-button-next-to-your-product-affects-purchases_b19189