Trending Social Media Tools to Grow Your Business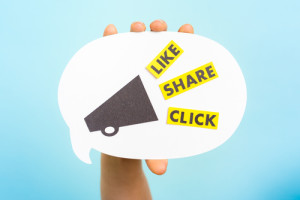 Seventy percent of marketers planned to increase their social media ad spending this year, a SalesForce survey found. Sixty-six percent see social media at the core of their marketing, and 38 percent planned to shift their budget from traditional to digital marketing. Globally, advertisers will spend $23.68 billion to reach social network users this year, an increase of 33.5 percent from 2014, eMarketer projects. By 2017, this number will increase to $35.98 billion, representing 16 percent of all digital ad spending. As more companies are using social marketing, more tools are becoming available. Here are some of the latest social tools you can use to grow your business.
Facebook
Facebook continues to expand its e-commerce capability, announcing plans to test an on-site shopping catalog and shoppable mobile ads, AdAge reports. The shopping catalog will function similar to Amazon, allowing retailers to upload catalogs directly to their Facebook page's "More" tab without using third-party software. The ads will let visitors click to open an online product catalog linked to retailers' sites.
These new tools join a growing arsenal of e-commerce tools Facebook is developing. Other recent additions include buy buttons and e-commerce shops on company Facebook pages. Facebook ads also continue to generate results for businesses. For instance, Banana Republic used Facebook's Lookalike Audiences feature, which matches a company's ideal customer profile to target Facebook users, to increase its click-through rate 60 percent and boost its marketing return on investment 400 percent.
Twitter
After researching consumer tweets and noticing the high demand for all-day breakfast, McDonald's recently rolled out an ad campaign crediting Twitter with inspiring it to start offering breakfast all day, E! reports. Like Facebook, Twitter has been expanding its e-commerce features, including the addition of a Buy Now button that lets retailers sell from directly within tweets. Such buttons enhance the capability of businesses that are already using Twitter to attract followers by syndicating content. For instance, Lifelock has attracted more than 23,000 followers by using its Twitter feed to syndicate security tips from its blog. Retailers can now combine such content with targeted ad tweets designed to appeal specifically to their own following.
LinkedIn
In September, LinkedIn extended its Elevate tool, previously pilot-tested by select companies such as Adobe, for use by all companies with over 2,000 employees, VentureBeat announced. Elevate suggests content to users, who can then schedule syndication across LinkedIn, Twitter, and Facebook. The Elevate tool benefits companies by leveraging the fact that company employees generally have 10 times more connections than their employers, making a company's workers their best social media ambassadors for syndicating corporate content.
Elevate joins an increasing number of specialized LinkedIn marketing tools. These include Network Display, which lets advertisers use cookies to not only target users on LinkedIn itself, but also on other sites such as CNN and Weather.com. LinkedIn also now offers Lead Accelerator, which uses an algorithm to determine where a user is in the buying process so that they can be targeted with an ad fitting their buyer profile.
YouTube
As YouTube celebrates its 10th anniversary, the social video platform continues to expand its range of business tools. While denying ambitions to become the next Netflix, YouTube has moved in a similar direction this year by offering paid channels that are available by subscription-only.
YouTube has also introduced Shopping Ads that emulate the buy button features of Facebook and Twitter, TechCrunch reports. Earlier this year, YouTube began unveiling its shopping capability by upgrading its clickable annotations to a new feature called Cards, which displays card-like links alongside videos where users can click to see more information. Along with this, YouTube rolled out TrueView, which enabled companies to turn their merchant data into product Cards. YouTube's Shopping Ads now expands the functionality of Cards by placing icons alongside videos that viewers can click in order to open related Cards, including ads linked to merchant websites. With this new feature, viewers can shop from YouTube.