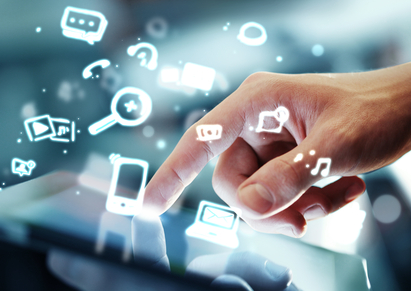 The Federal Bureau of Investigation recently released a report of cyber criminal activity and warning that criminals are increasingly stalking social media in search of new victims. Criminals have the deft ability to adapt their game in response to advancing technologies and evolving social conventions. In fact, the FBI noted that social media is the new frontier for fraudulent activity as criminals move from the real world to the virtual one. The chances are you've been exposed to a social media scam in the last year or so – whether you're aware of it or not. Social media is taking over email as the weapon of choice from online predators, and it pays to be cautious whenever you see anything that seems a bit strange or too good to be true.
Facebook Scams
With Facebook receiving nearly 200 million logins each day, it's enough activity to draw a criminal's attention, and the popular internet site has seen its share of social media scams:
Chain Letters. A popular social media ruse is often seen on Facebook in the form of the ubiquitous chain letter. Invariably, the letter calls for you to like and share a posting or risk the wrath of the Karma gods. Other variations inform you that by sharing their post the Gates Foundation will donate $1 million dollars to your favorite charity. These scams are typically attempted in hopes of capturing personal information that can be exploited by spammers at a later time.
Hidden Charges. Bait and switch tactics often assume the form of postings prompting you to take a free survey. For instance, "Which Disney character are you? Find out with this quiz!" can help reveal your inner Aladdin or Pocahontas, but it can also lead to hidden charges on your next month's bill because you have just inadvertently subscribed to a reoccurring service charge. Hidden charges are often tucked inside these fun Facebook surveys, so resist the impulse to discover your inner cartoon character.
Phishing Request. Phishing requests typically materialize in your email box with an intriguing subject line that reads, "A secret admirer just viewed your profile!" The goal of course is to get you to click on the link in the email to ascertain which of your friends has a thing for you, but in reality leads to your personal account information becoming compromised. The link you're prompted to click leads to a phony landing page that is in fact controlled by hackers who now have our personal login information and password.
Take Action Today
Always remain proactive when it comes to safeguarding your personal information on the web. Being proactive involves calling the companies when you receive suspect images or information on Instagram or any other social network, and keeping a watchful eye out for the latest scam. There will always be a new scam out there, so remember: if it looks too good to be true, then it probably is. Unfortunately, we all let our guard down sometimes and that's often when the bad guys strike. To protect yourself and your personal information, enlist an identity-guarding service to stop the financial mayhem before it has a chance to truly take hold.
If in doubt, it often helps to google the suspect post/advertisement/image and see what comes up – most scams have been identified in forums or via articles so you can quickly verify whether you're dealing with a social media scam or not. The key thing is to stay vigilant and don't share any of your personal details with anyone or anything that you don't know and trust. What other scams have you seen on social media? Warn us all in the comments below.