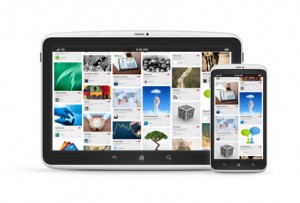 Spring is in the air (at least, in the USA), so it's time to pin house cleaning ideas, landscaping inspiration and the fresh, bright colors that the spring season is known for. But what's this? Pinterest has been changing things around, impacting both users and businesses who are invested in Pinterest marketing. March saw a lot of changes—some good, some bad—so Pinterest has taken note of the feedback.
What's Old is New Again
Some Pinterest users were not happy with the older features and styles that got taken away as part of the March revamp, according to CMS Wire. Some of the features that came back from the dead includes "See it now," which automatically forwards a user to a pin they posted, finding out the source of a repin, @mentions and Find Friends. The Find Friends function works with your Twitter or Facebook friends so you can follow your social network's pinning activity.
Brand New to Pinterest
The changes to Pinterest include a larger image size, increasing from 600 to 735 pixels, a drop down category box, a new button for pinning, a source link to take you to the website the pin was originally from and related pins so you can browse around the site. The Settings page has undergone plenty of changes as well, according to Mashable.
Business Tools
While Pinterest has removed important marketing features, such as hashtags and links in descriptions, it compensated by adding in a number of new business tools. Many business tools were added to the service, making this high-traffic site even more desirable to marketers working in this demographic, according to Copyblogger.
You have the ability to convert your Pinterest account to a business account. Visually, your account looks identical to a standard Pinterest account when it comes to your boards and pins. However, you get access to the business tools to help you market on this platform.
The major addition is the web analytics that provides you with information on what gets the most repins, metrics on your own pinning and how much of a reach you have with the audience. While Pinterest might have taken away the ability to farm likes on Facebook with pinning directly, this information gives you a way to really tailor your marketing strategy.
Many Pinterest users and businesses take advantage of the best online backup services to save a copy of every pin. Developers have even created new tools solely for Pinterest to ensure not one pin is lost to hackers or computer errors.
Features Missing From Pinterest
Pinterest is focusing on the user experience, but there are something that could be updated:
User messaging is an odd feature to not have at such a social site, according to Mashable. It makes little sense that two users are forced to communicate through pins only and can't contact each other directly via Facebook.
If a user tends to pin a lot of destination images, it would be great to be able to add them to a category to filter your feed based on categories.
There are plenty of times when I can't remember what board I pinned something on. Some of the boards overlap. A great feature would be the ability to search your own boards for a pin.
While Pinterest has updated its features to give you the ability to edit pins more easily, being able to edit multiple pins to add them to a board at once would be a little more user-friendly.
What do you think about the latest changes?