About
I started The Social Skinny in January 2011 as a social media strategy blog, mainly to prove to potential employers I knew what I was talking about. I pretty much expected that it would get a few visits a year, mostly by my mother. Amazingly traffic and interest grew in the site (via people other than my family!) and I continued my mission to post no-fluff, no-jargon tips, articles and updates that provide real actionable social media strategies for businesses and entrepreneurs.
More recently I've added some general web optimization content into the mix because I am also well-versed in general website and demand generation strategy, including topics like conversion optimization, search, mobile and display and these topics are also relevant to my core site audience of businesses and entrepreneurs.
If you want to keep up to date on the latest social media and website optimization content, subscribe to The Social Skinny newsletter.
Why 'the social skinny'? What is with the name of this blog?
Some of you will understand it, and as I have (after purchasing domain and setting up the website) found out, a lot of you won't. Let me consult my good friend eric (2003) from urbandictionary.com to help you out:
2. skinny
the scoop, what's up
What's the skinny on your mom? Is she single?
by eric May 24, 2003

plus superyouper (2005) explains the ancient origins of the expression:
6. skinny
A United States Marine Corps term for information.
During world war two until the late 1960's, military orders in the Marine Corps were copied on paper that resembled the skin of an onion. It was extremly thin and fragile, and translucent in appearance.
"What's the skinny on the promotions" said the private
by superyouper Oct 31, 2005
So as you can see, the website title DOES make sense, but only if you are aware of this (seemingly obscure) expression.  Therefore I am not crazy, and this is not a fashion or weight loss blog! I'm glad we sorted that out.
About Cara Pring (me)
Who am I and why the hell do I have authority to write a social media blog?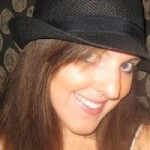 If you haven't noticed, since the inception of the 'Internet', anyone is pretty much able to do whatever they like without proving their credentials. For example, plenty of overweight 40-year old men pretend to be Robert Pattinson lookalikes in order to lure young unsuspecting Twilight fans to meeting up over a good cup of warm milo.
…All of that is irrelevant however, because although fans of Twilight pretty much deserve everything they get, I am actually well qualified to write about social media and web strategy.  I've devised and implemented social & digital strategies for a number of businesses across a diverse range of industries, from small start-ups to large international corporates. And I can safely tell you that when done right, social media can deliver great results and even a higher return on investment than traditional marketing channels.  Not to mention the difference you can make in conversion and revenue just via simple website optimization strategies.
If you need help with your social strategy or optimizing your wbesite,  I'd love to have a chat – you can see some of the things I've achieved for other businesses below, check out my social media & web strategy products & services, or just get in touch with me to find out what I might be able to do for you.
Brands I have worked on the social & web strategy for:

How I can help with your social media or website strategy
Get help for your social media strategy
If you want to launch or improve your social strategy and are not sure exactly how to go about it I'd love to have a chat with you to see if I could offer any ideas – just get in touch by emailing me at cara (at) thesocialskinny.com.  Whether it's just to help figure out the best channels to use, create an engaging (and converting) Facebook Page, launch awesome Facebook competitions or applications or just come up with some ideas for clever, more complex social campaigns I'd love to chat about possibilities. You can get straight in touch with me to ask a question or get a quote, or check out some of the more standard social media services and products I provide. If you're more of a DIY kinda person, you can always check out my Social Media Strategy template or my How to Write a Comprehensive Social Media Strategy Webinar.
Get help for your website/digital strategy
If you want help getting more traffic or simply converting the traffic you're getting to your website, I am your girl. You'd be amazed at some of the small changes and tweaks you can make to your website that will boost your conversion rate and see your sales increase dramatically (or newsletter sign-ups, Facebook Likes or whatever your website goal is).  I can also come up with your overarching digital & demand generation strategy, including elements like search marketing, SEO, mobile and affiliate marketing. Check out my website optimization services, or just get in touch.
What EXACTLY is a Social Media Specialist/Expert/Strategist/Manager?
Excellent question.  We need to be able to think innovatively, stay up to date with the latest news and developments (this requires a fair amount of time on a daily basis), be excellent project managers, analyze and interpret insights and often work closely with various stakeholders who don't always understand what a tweet even is.  We need to be able to understand the relevant target market and know where to find them, how to engage them and what language to use to speak to them. Not to mention create exciting campaigns and competitions to drive traffic and participation – and ultimately generate leads and/or revenue.
Believe me, it isn't always best to hire your best friend's 21-year-old son – qualifications and experience still count.
Some of my social media achievements include:
Creation and distribution of YouTube viral video that achieved over 11,000 hits in the first 24 hours, front page news in local newspaper, promoted story on various online newspapers including The Daily Telegraph and The Courier and major story on Channel 7 News
A Facebook competition that attracted over 3,500 entries, over 1.1 million impressions, contributed to a community increase of 13,618 fans over the space of three weeks, and was completed at half the allocated budget
 An increase of 60% in referral traffic from social media sites to corporate website
An incremental steady 25% month on month growth in online sales from a consistent Facebook advertising campaign
Social media campaign that achieved the trending of the brand name in numerous cities on numerous occasions
Generation of over $20k in revenue within two weeks through F-Commerce initiative
Community growth of over 500% (100,000 fans) in Facebook Page and over 1000% (63,000 followers) in Twitter followers over the space of six months (no purchasing of fans/followers)
Management of the Qantas social response during the ash cloud situation, which significantly improved online sentiment, was reported on in numerous publications including The Daily Telegraph and The Financial Review and won the global Simpliflying Social Media Award in Excellence for the Crisis Management category
Increase of over 1,000 new fans in two weeks for a Facebook advertising campaign, at an average of 15c per like
Generation of over 50 leads at a cost per lead of about 10% of the average CPL for other online campaigns through a strategic Facebook promotion
That should give you a little bit of an idea of what I do. Of course, if you are interested in finding out more, feel free to get in touch with me through Twitter, Facebook, LinkedIn, Google+or the contact page of this site.
Oh and that pic of me is REALLY me! I promise I'm not a 45-year old bald dude sitting at home in his mum's dressing gown.
Thanks for stopping by