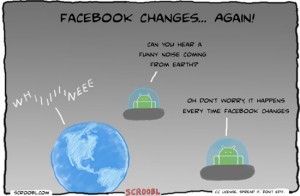 Zuckers rolls out some new changes to your favourite social network – approximately 0.000 people were surprised.  So what's new now?
1. The button to submit comments has been replaced by simply pressing the 'enter key'.  Some people have complained but I like it because it makes things easier. What else?
2. Facebook messages has started rolling out, which has exposed some of us to some OLD messages when we go to chat with people.  In fact it can be downright awkward being reminded of messages you sent someone months or even years ago.  But the concept makes sense.  So also people have their own facebook email address, which is just your facebook [email protected].  Exciting.
3. You can now tag people, events, pages and pretty much anything within comments on facebook.  For awhile now you've been able to tag people and pages in statuses using the @ symbol, but now it has been expanded to include comments.  LOVE IT.
Read more: http://www.insidefacebook.com/2011/03/11/mention-tagging-comments/
4. Memorable status updates return – this feature that I spoke of in a past article and that I really love is back! Not only is it telling you about your past status updates, but also feeding you memorable status updates from others. Let's see how long it lasts this time!
Read more: http://www.allfacebook.com/facebook-resumes-tests-of-memorable-status-updates-2011-03
Lastly, you can now watch movies on facebook.  Well, at least one movie: The Dark Knight. Warner Bros has initiated this seemingly bizarre addition so it will be interesting to see how it goes.  Sony is considering following suit also.
Read more: http://www.digitaltrends.com/social-media/warner-bros-to-rent-movies-via-facebook-starting-with-the-dark-knight/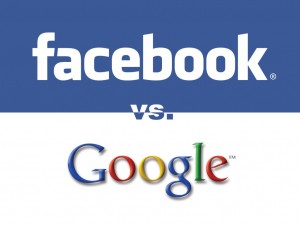 Secret social media spies reveal Google's new social network: Circles  (or not) – So a bunch of people started suggesting that Google was about to launch a new social network that would rival Facebook.  We were all eagerly anticipating an announcement from Google, which would continue the feud between the two major web juggernauts. Personally I was hoping for a major stand-off between Zuckers and Schmidtzy western-style, but we were all left disappointed when finally Google denied all knowledge of any social network – theirs or any others that may or may not include the word 'book'. Except YouTube, because they own that one.
Read more: http://www.readwriteweb.com/archives/google_to_launch_major_new_social_network_called_c.php?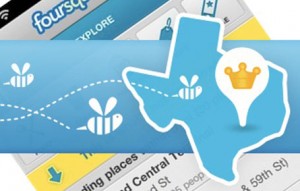 Foursquare 3.0 arrives, but nobody really cares that much – So Foursquare has revamped their geo-locational tool to include recommendations (based on your check-ins over past 2 years), new merchant features and a partnership with American Express.  However everyone was too busy checking in using Places to really notice.
Read more: http://mashable.com/2011/03/08/foursquare-3/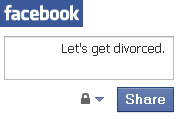 Facebook is responsible for most American divorces – well at least used as the primary source of evidence in 66% of divorces in America.  Nobody  could possibly be surprised about this.  In fact I'm pretty sure there should be some sort of law that dictates if you want to be in a relationship, stay away from facebook altogether.  Far, far away. But in reality that would just spawn generations of single people and population growth would plummet. Which would actually be pretty damn awesome for the planet. Hmm.
Read more: http://www.mediapost.com/publications/?fa=Articles.showArticle&art_aid=146421&nid=124608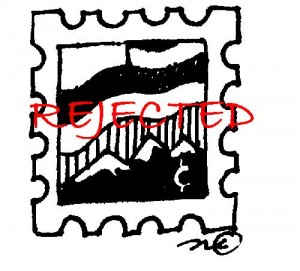 SMS to replace postage stamps on an envelope near you [if you live in Europe] – the Europeans are proving their superiority once again by coming up with this ingenius idea. Basically instead of having to actually walk somewhere to purchase stamps (a ridiculous proposition given the age we live in – walk somewhere? Preposterous!) you can just SMS the postal provider and get a code in return that you can write on your envelope and send away.  Initially this idea sounds like a real winner, until you really think about it. Who on EARTH sends letters anymore? My guess is that if some weird luddite is bothering to actually use a piece of tangible paper to send somewhere else- that will take anywhere up to weeks to arrive – is probably not that concerned with having to get a postage stamp.  Somebody please just introduce them to email.  Or better still, facebook.
Read more: http://www.readwriteweb.com/archives/you_had_a_good_run_oid_stamps_sms_codes_for_postag.php?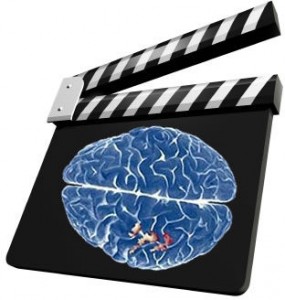 Coming soon: control movies with your mind – remember those books when you were young, where you could choose a number of different endings? This is like that, but better because it's movies and you use your mind.  Interesting proposition – however the way it works is weird and I'm not sure it's going to revolutionise the way we watch movies quite yet.  Since I can't be bothered to explain how it works (I'm very busy you know), you can just read about it yourself.
Read more: http://www.engadget.com/2011/03/04/neurosky-shows-off-myndplay-we-control-movies-with-our-brainwav/