1
Top 10 stories in social media this week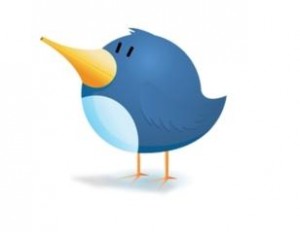 Twitter allows ads for small businesses (self-serve): Twitter has partnered with American Express to run a promotion for American Express card members and merchants for them to trial self-serve Twitter advertising. The first 10,000 eligible businesses will be given $100 towards the trial. Or so they say. Yet to see what this looks like.
Read more here: http://www.socialmediaexaminer.com/twitter-ads-for-small-businesses-this-week-in-social-media/
Facebook introduces verified accounts: Facebook has finally provided a verified account option for celebrities, however the user (you and me) won't be able to tell the profile is verified. It gives more flexibility for name display options and will be suggested more often.
Read more: http://www.allfacebook.com/facebook-verified-accounts-2012-02
Facebook introduces mobile ads (or does it?): Facebook is rumoured to be announcing mobile advertising plans in the near future (potentially next Wednesday) after making a deal with a mobile payments provider.
Read more: http://www.allfacebook.com/facebook-mobile-ads-vote-2012-02
Twitter reaches 500 million registered users: Twitter was projected to reach 500 million registered users this week (Wednesday), though whether that actually happened or not no one seems to be saying.
Read more: http://www.mediabistro.com/alltwitter/500-million-registered-users_b18842
Pinterest allows publishers to protect their images from getting pinned: After all the controversy lately about Pinterest being able to sell your images (according to their T+Cs), they have come up with a way to allow publishers to prevent their images from being pin-able (if that's even a word).
Read more: http://socialtimes.com/pinterest-lets-publishers-protect-their-images-from-getting-pinned_b90016
Facebook to announce changes to premium ads: Everyone is eager to hear the new changes to Facebook premium ads that will be announced next Wednesday 29 March. Speculation suggests that a number of ad formats will be phased out, including the premium like, photo, video, event, video comment and poll formats.
Read more: http://www.allfacebook.com/premium-ads-facebook-2012-02
 Twitter removes hashbangs from URLs: this is the most exciting one for me, because I'm so sick of seeing people promote their twitter account by using URLs directly copied and pasted from their browser so they include a /#!/ in the middle! Twitter will be removing these annoying hashbangs in the near future. Hurrah!
Read more: http://www.mediabistro.com/alltwitter/overheard-twitter-to-remove-hashbangs-from-its-urls_b18856
Google threatens Foursquare with check-in leaderboard: you may not have even realised that Google+ allows check-ins, but it does. Maybe you're not even on Google+ so you don't care. But it's interesting nonetheless – Google has added a check-in leaderboard that displays the top people who have checked-in to a Google Place.
Read more: http://socialtimes.com/google-threatens-foursquare-with-new-check-in-leaderboard_b90121
Facebook introduces new Groups layout: Facebook very quietly rolled out a new look/feel for Facebook Groups this week. You can see what it looks like below. It seems the people who are most active/have contributed recently get their profile pictures included in a face montage at the top of the Group page now. There have also been a number of other smaller changes, like the number of people who have joined the Group that week.

Friday Funny (or weird): Father and daughter go to gaol/jail for plotting murder through Facebook: A woman and her 77-year old father were sentenced to 10 years in prison for trying to hire a man to kill the woman's ex-husband through Facebook.
Read more: http://mashable.com/2012/02/23/facebook-murder-for-hire/
And that's about it I think. If I missed anything, please feel free to let me know!
Catch you next week (if I get the time to write a roundup then…)
x