1
The latest shit you should know about the internet, social media and why it sometimes sucks to be Australian.
It's that time of the week again where I selflessly spend 10-15 minutes of my own personal time plagiarising everyone else's social media stories to bring you the very latest news and updates about Facebook and those other networks.
Here goes:
Facebook adds more relationship status options – just to prove that even zuckers can stay ahead of most governments around the world, facebook has openly acknowledged the importance of catering to everyone, regardless of their sexual proclivit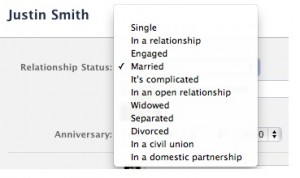 y. 'In a civil union' and 'in a domestic partnership' have been added to the list of relationship status options. It's being rolled out to everyone but I've yet to see it appear for me. Us Aussies tend to get the raw deal when it comes to new facebook features. Might have to speak to zuckers about that one when we next catch up for coffee.
Interestingly facebook has a record of supporting the gay community including reimbursing taxes for gay employees who cover their spouses' health care costs (in USA) since the federal government won't recognise their relationships. Nice one zuckers.
Read more: http://www.insidefacebook.com/2011/02/18/relationship-status-types-ad-tool/
Now you can connect with other drivers through number plates –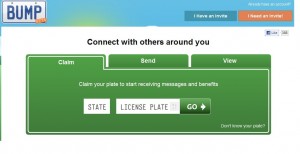 well not unless you live in America, but surely this spells the start of something huge. We've all had those moments where we've wished we could either a) abuse the shit out of another driver or b) ask them out for coffee and now you can do it. Well not in Australia… but if you're a web person maybe you should create a version for us!
Read more: http://www.bump.com/
iPad 2 is launched but 3D may be the future – surely no one has worked out how to keep getting tons of sales like Jobsy. The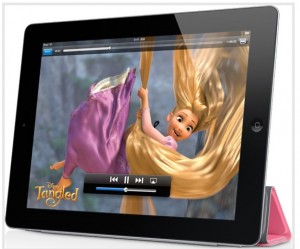 key is just to continually update your products, fixing roughly 46% of the issues and creating a culture of 'must-have', but making sure to leave a decent amount of problems so everyone will continue to wait for the next update. Sneaky. Clever. Anyway the latest iPad has all the usual benefits… it's thinner, it's lighter, it's faster and has a better battery. It also has not one, but TWO cameras. I mean that is just value.
Jobs might be getting a bit anxious though about word that the latest thing for smartphones and tablets is going to be 3D capability. This is surely going to throw a spanner in his works, given that requires REAL innovation rather than continuing with just making the same features better.
Read more: http://bits.blogs.nytimes.com/2011/02/14/on-the-way-3-d-smartphones-and-tablets/
Soon you can choose your exact hotel room after checking it out online – it can be one of the most frustrating experiences. You book a room in a nice hotel, but there is no way of knowing just what view you are going to have. You might be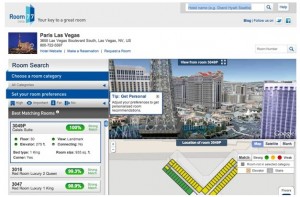 looking over the water, or maybe you'll get a view of the roof of the building next to you. It's what they call hotel roulette. Not really. But anyway it sucks, and it's one of those times where you pull your top a little lower, batt your eyelids a little harder and head for the 24 year old male who looks like a sucker. Flirting can get you somewhere some of the time (well let's face it – most of the time) but if you're ugly or just plain shit at getting what you want, you're doomed to reside in the crappiest rooms for the rest of your life. Until now.
The bloke who designed google images has now developed a search engine for hotel rooms – you check up on the hotel you want to stay in and you can look at each of the rooms. It will even show you a picture of what your view from that room will look like! Not a bad idea. Hotels are already hating it, but no one really cares about them. Anyway as you probably guessed, it's only available for America at this stage (and selected hotels there)… but once again, it's a sign of what may be heading over to our shores… probably by 3030.
Read more: http://www.readwriteweb.com/archives/designer_of_google_images_launches_search_engine_f.php
Facebook like looks a lot more like Facebook share – some of you may have noticed recently (as this one has been rolled out to Australia – hurrah!) that when

yourself or any of your friends 'like' content, much more detail of the link is being displayed. Now if someone is liking an article, it will appear as a bigger story, complete with picture, title and description in their friends' news feeds.
This is awesome for people like me who are trying to generate more traffic to websites, but it might make facebook users think twice about what they are liking when the content will fill up much more of their wall-space. I think this one is a bit of a trial on facebook's behalf, so we will see how it goes.
Read more: http://www.readwriteweb.com/archives/the_facebook_like_starts_to_replace_the_share_butt.php
My mum has officially joined facebook – it had to happen eventually but the time has come where my mum has joined facebook and added me as a friend. On the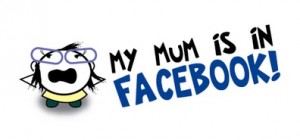 plus side, my dad is yet to sign up and probably will never do so considering he still doesn't have his own personal email account.
That is all.