6
The latest in the social-media-sphere – 27/1/11
So another of my lazy posts keeping you informed on what is happening in the socialmedia-sphere. Looking at the articles below I'm inclined to rename this 'the latest in the facebook-sphere', but hey there is one article NOT related to facebook, so I wouldn't want to mislead you. What can I say? We are all crazy for Facebook… are there really any other social networks? Not according to us Aussies.
Anyway, enjoy: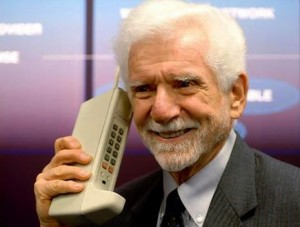 Facebook takes pity on laggard losers
We all know one or two 'people' who don't own a smartphone. We love these guys because they make us feel good about ourselves, since they are pretty much major losers. [note: I apologise if you are reading this and don't own a smartphone, but honestly you are failing at life] [note2: I just remembered the constant notes I get from family and friends reading my blog that I should be careful about what I say here. So in light of that, I retract my previous statement. I would also like to apologise to my mum, because she isn't failing at life, she's just old. There's a difference.]
Anyway, the point is that Facebook has taken pity on these poor laggards and decided to launch mobile apps for non-smartphone devices as their latest charitable act. Of course, for anyone who still owns a phone that doesn't even have internet access, you are just beyond any sort of hope.
Read more:
http://www.socialmedianews.com.au/facebook-launches-mobile-apps-for-non-smartphone-devices/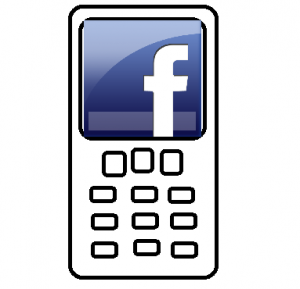 Facebook to tackle iPhone and Android in smartphone stakes
So not only is Facebook creating apps for people who are not yet living in the 21st century, rumour has it they are also developing their very own smartphone. It makes sense really, considering 76.4% of us with smartphones use it predominantly to check our news feed and update our current location approximately every 23.5 seconds. Watch this space.
Read more: http://www.socialmedianews.com.au/rumor-facebook-looking-to-launch-their-own-smartphones/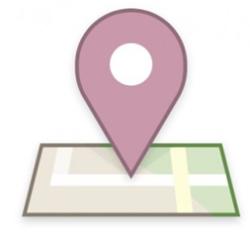 Facebook to serve ads targeted via location AND demo data
Facebook just acquired some small start-up company called rel8tion (please note clever use of word/number combo) that spells the imminent arrival of deals targeted to us based on our location AND demographic data. Hurrah! Understandably the cynics and histrionics may scream 'privacy invasion', but the way I see it it's an opportunity for me to get some more bargains that I might actually care about. Less 'cheap Viagra now' and more '50% off clothes that you don't need but will buy anyway!' gets my vote any day.
Read more: http://www.readwriteweb.com/archives/facebook_acquires_rel8tion_for_better_local_deals.php
More Fa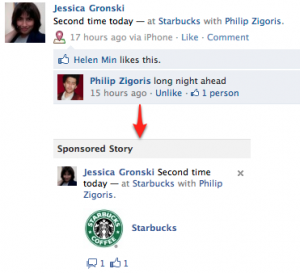 cebook advertising – does this spell the death of the 'like' button?
We all love ads, and even more so when they are served to us, unsuspecting, in the middle of our news feed full of important updates on the latest about what our 'friends' are doing. Facebook has recognised this and probably also because Zuckers is doing it tough living in his new pauperville house (it doesn't even have a pool!!), they have come up with a way to make even more money and please us further with 'sponsored stories' in our news feeds. But it's totally OK because they haven't used any variation of the word 'advertisement'. Right?
Whatever. The point is that we'll now be seeing these branded ads – i mean 'stories' -pop up in our feeds based on page updates, places check-ins, likes and application activity. Only time will tell if this will lead to a decline in engagement with these facebook functions.
Read more: http://www.insidefacebook.com/2011/01/24/sponsored-stories-feed-ads/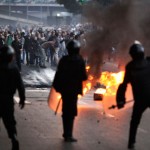 Twitter and Facebook blocked in Egypt due to protests
Egypt can join China and some other parts of the Middle East in the world of Western indignation as they have allegedly blocked Twitter and Facebook in order to quell riots taking place in the country. If you don't know about these riots, basically people are pissed off following the overthrow a couple of weeks ago of a 'long-serving Arab strongman' Tunisian leader Zine al-Abidine Ben Ali. I'm not entirely sure what an Arab strongman does, but he has a pretty cool name so bummer about the overthrow. Anyway there are large-scale protests by Egyptians who are frustrated by corruption, poverty and repression and want President Hosni Mubarak to step down after a 30-year rule. Or something. The point is that people have been turning to facebook and twitter to join forces and coordinate protests, and the government has responded by blocking these sites. Although naturally they deny they did any such thing.
Read more: http://mashable.com/2011/01/26/facebook-blocked-in-egypt/
Note: I ended up deleting the post that didn't include Facebook, because let's face it… who cares?