1
The last month in social media in one handy 5 minute update
So most people in most jobs can go on holidays and not worry too much that their industry will change that much over a few weeks. Unfortunately this is not the case for those of us in the social media field, which moves faster than the speed of light, sound and office gossip.
As a result it was to my absolute delight that I returned from my month in South America to 1,500 emails – half of which were daily social updates from various websites detailing every miniscule change to Facebook, Twitter, YouTube, Gowalla, Apple, StumbleUpon, etc etc over the time I was gone.
A smart person would have selected all and promptly clicked the 'delete' button, but unfortunately I chose to read through every single one, lest I feel a fraud for my 'expert' label. And so, after hours of poring over the life of social media in November (and a couple of weeks hence), I have compiled a summary of the most important changes. Go me.
Enjoy: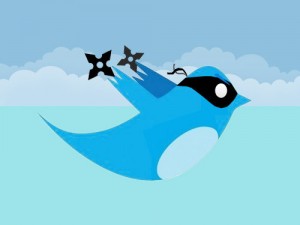 Twitter rolls out new look: We all know that in the world of social media, Facebook changes their platform faster than Britney, Kim K and Paris change boys. But Twitter, it's a little less hasty in its reforms. Well, get set for the new Twitter, coming to a smartphone and computer near you. I could describe the changes, but if you're interested you may as well just visit this handy little link, courtesy of Twitter themselves: http://fly.twitter.com/
Embed tweets into your blog/website: Along with their new look, Twitter have made it easy to embed tweets into your blog or website. It's probably not something you'll need to do twenty times a day, but it might come in handy. Particularly as people can reply, retweet, favourite etc your tweet as it sits on your site. Pretty cool.
Read more: http://socialmediatoday.com/node/403909?
Facebook Timeline finally being rolled out (apparently): For those of us who are awesome and cool, the Timeline is not remotely new anymore. We've had it for months while the rest of the world languished in their laggard ways. In fact it was way back in September that I published my ridiculously entertaining and informative post about how to get the Facebook timeline. However for the people who ignored my kind advice, get set to have the new format forced upon you pretty soon. Apparently the rollout will begin in NZ of all places. How nice for them to add this to New Years' Day on their list of things they get before the rest of the world.
Read more: http://www.insidefacebook.com/2011/12/06/facebook-launches-timeline-in-new-zealand-broader-rollout-to-follow
Facebook squeezes another ad onto your screen: For those people who are savvy to the advertising that is served to us all at every opportunity as we browse our favourite social network, you may have noticed Zuckers has sneaked in another ad, making it six that bombard us now. I seem to recall a day when it was just one or two…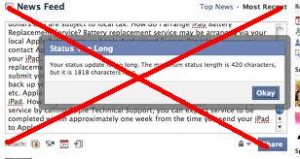 Facebook increases the status update character limit: This is one I'm really excited about. Anyone who has read my blog a bit knows how witty and humorous I am, but also that I find it extremely hard to be succinct, hence all my articles being ridiculously and unnecessarily long. Well, it won't surprise you to realise that often I get an urge to write long status updates to adequately convey my stories, thoughts and opinions, yet damned Facebook has so often curbed these great tales in the past, suggesting – quite rudely- that I write a note instead. Well, thankfully my rage will no longer be provoked because they've now increased the character limit by a billion times. Well not quite a billion but a lot. While it was once limited to 5,000 characters it is now a whopping 60,000. Even I am unlikely to exceed that one.
Read more: http://www.insidefacebook.com/2011/11/30/tldr-facebook-increases-status-update-character-limit-from-5k-to-60k/
Facebook improves photo uploading experience: Now this one I have yet to personally see/experience but it looks like another change for the good. I find it really frustrating to wait until all my photos are uploaded before I can make any changes to them. Inevitably this then leads me to publishing them before I can change the order, upload more or add captions which always makes me want to punch Zuckers in the face. However now the new photo uploading process allows you to see the uploads in real-time and start adding details – including tagging and adding location – while the photos are still uploading. Nice.
Read more: http://www.insidefacebook.com/2011/11/17/facebook-updates-photo-uploading-events-ui/
Facebook adds sponsored stories (and more) to ticker: Just in case you might miss the ad format of sponsored stories, Facebook has chosen to stick them in your ticker too. Since it will always relate to one of your Facebook friends, I guess it's no biggie, but still another example of cash-grabbing from good old Zuckers.
Read more:  http://www.insidefacebook.com/2011/11/22/facebook-adds-more-activity-and-sponsored-stories-to-ticker
Average of 4.74 users separate everyone on Facebook: It's no longer the six degrees of separation (sorry Kevin Bacon), but we are all only separated by an average of 4.74 people. Scary.
Read more: http://www.allfacebook.com/facebook-data-2011-11
Old Facebook Insights to disappear soon: I'm not that happy about this one as I actually liked the old insights. Though there are a few handy things included in the new insights I can easily recognise when changes are made to try and spawn more advertising. In this case that is what the new insights is trying to achieve. Anyway nobody at Facebook really cares about what I think so the old insights is set to disappear completely pretty soon.
Read more:  http://www.allfacebook.com/facebook-page-insights-2-2011-11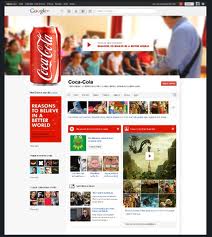 Google Plus launches brand pages: the much anticipated Google Plus brand pages was launched in my absence, and it seems a bunch of businesses were quick to jump on the digital bandwagon, though more chose to delay this step until people were actually using Google Plus. I agree with the latter strategy, though I do kinda hope we start using it more as I see a lot of potential. The only problem is we already have Facebook…
Read more: http://socialtimes.com/google-plus-pages_b84357
Google Plus installs face detection app: but nobody really cares, in contrast to the absolute hoopla caused when Facebook did the same yonks ago. Might make it easier to tag photos on Google Plus, should any of us want to. Does anyone want to? My Google Plus is a bit like a ghost town. Maybe you should add me to your circles so we can not upload and tag photos together.
Read more: http://socialtimes.com/google-plus-installs-photo-face-recognition_b84767
Google Plus adds trending topics: In its quest to be the best social network by stealing all the best elements of every other social network, Google Plus has added a trending topics feature to its search functionality. The question is what volume is required to make a topic trending? Three posts or four? (too harsh?)
Read more: http://socialtimes.com/google-plus-adds-trending-topics-and-more-video_b84781
Facebook removes reviews and discussion tabs from pages: No longer can you have a reviews or discussions tab on your Page. That's about the gist of it.
Read more: http://www.insidefacebook.com/2011/11/16/reviews-and-discussion-tabs-now-removed-from-facebook-app-profile-pages/
Facebook changes the news feed… AGAIN: Facebook has changed the news feed options to allow people to choose between seeing the 'highlighted stories' or 'recent stories' first in their feed. You can do this by clicking the 'sort' button at the top. Exciting.
Read more: http://www.readwriteweb.com/archives/facebook_restores_the_old_news_feed.php?
Google adds +1 button to image search: Do you scan through Google results and madly +1 everything that takes your interest? No? Oh. Well even if you have never +1'd anything and don't care to, you may be vaguely interested to learn that Google have rolled out the capability to +1 images… which when you think of it is probably more likely to happen since it's much easier to see the value in a picture than a few sentences of a website.
Read more: http://www.readwriteweb.com/archives/social_seo_google_adds_1_button_to_image_search.php?
Facebook Funny: I had to laugh at this compilation of historical fictitious Facebook updates. Some of them are pretty clever. http://www.allfacebook.com/facebook-history-2011-11
Some other stuff happened too, but those were the main updates that I found most relevant. As I see it the biggest two: new Twitter and Google Plus brand pages – what do you think about either/both?