Social Media Events & Training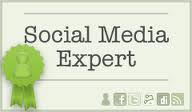 If you're looking for a change in career and would like to get involved in the biggest job opportunity out there at the moment – and earn a pretty damn good salary in the process, social media is the right industry for you. Find out if you have what it takes to succeed and how to get your foot in the door – before you know it you'll be earning the big bucks to play on Facebook! Includes 10 practical and actionable steps to take to not only become a social media expert but get noticed as one by managers, employers and peers.
Purchase How To Become a Social Media Expert Webinar (1.5 hours audio + presentation)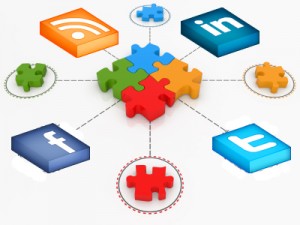 Devising a social media strategy is a crucial step to successfully using social media in your business. Without one you will inevitably end up with an ad hoc approach, no clear goals and an underperforming Facebook Page, Twitter account etc.  You won't be able to effectively track and optimise to make sure you are making the best use of your precious time. You also probably won't have a clear idea in your head about each channel (eg. Facebook, Twitter, YouTube, LinkedIn…. etc), which are the best for you to be using and where you should be spending most of your time/effort/money.
This 1.5hr webinar will take you through a 12-step process to completing your Social Media Strategy, including a detailed description of each section – from Executive Summary to Budget and KPIs. You will finish with the confidence and knowledge to sit down and write your own strategy immediately.
Purchase the How to write a comprehensive Social Media Strategy webinar (1.5hrs audio/recording)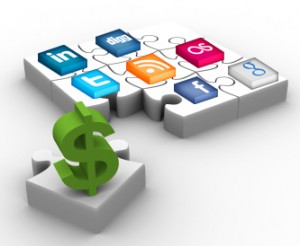 Implementing interesting campaigns and getting current or potential customers to interact with your business if it's in the financial services industry can be a little trickier than – say – if it was the travel or retail industry. Financial Services just isn't that exciting, and most people want to avoid thinking about businesses in this industry as much as possible – let alone speaking to them! Or so most people working in the field tend to think. The reality is that there are huge opportunities to leverage Facebook, Twitter, LinkedIn and other networks to drive interest, interaction, referrals and even sales for businesses in this industry – like credit unions, banks, credit card companies, insurance companies, consumer finance companies, stock brokerages and investment funds.
This 1.5hr webinar will help you understand these opportunities, give you some actionable tips to setting up a successful social media strategy for your business as well as provide some examples of successful campaigns and strategies by other businesses in this sector.
Find out more and purchase  How to use social media in the Financial Services Industry
Why should I pay for a webinar?
Excellent question. There are a few reasons why paid webinars are typically better than free ones:
attendees are limited, so that the webinar can be personalised and all questions answered
I'm not selling anything, so the whole webinar is not a big sales pitch or teaser
The content is 100% practical, actionable and helpful – you absolutely will have takeaways that you can implement straight away
By taking your money I am under pressure to deliver the highest quality webinar – if it was free your expectations would be lower and I wouldn't feel as obligated to provide value
The focus is on quality, not quantity. I don't want to build up a database of people to market to in the future, I just want to help people get better at social media.
I have to pay money for the webinar software, the events registration software, PayPal fees, taxes and then there's my time, so it's not all going towards new dresses (unfortunately)
Coming soon…
How to write a Social Media Policy
Social media crisis management: setting up the right strategy & executing properly to minimise impact
How to set up an effective B2B social media strategy
If you're interested in any of these webinars or just want to keep up to date with the latest social media news, make sure you like The Social Skinny Facebook Page!