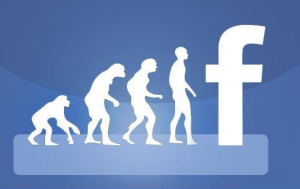 It's been a pretty exciting week for good old Facebook so we are finding out. Zuckers must be on a post-wedding high (somebody got lucky on their wedding night?) so he's rolling out some features that – let's be honest – should have been included a loooong time ago.
It's bad news for some of those third-party applications who have been capitalising on Facebook's inadequacies for the last couple of years, but it's good news for the rest of us who don't want to have to pay money to these capitalistic (yet smart) third-parties.
So what functionality can we look forward to seeing through a Facebook Page near us now/soon?
Facebook Admin Roles
Once upon a time there were Page admins, and there were fans. There was no in between. You either had full access to everything, or you were just a lousy groupie. Well, that has changed now with the addition of 'admin roles' – essentially there are now five different admin roles on Facebook – Manager, Content Creator, Moderator, Advertiser and Insights Analyst. This means you can add people to your page to help with content, moderation, advertising and insights but they won't be able to fundamentally change the page – for example a content creator can do anything except change admins (otherwise they could kick you off as admin and take over the page). Advertisers have access to creating ads on behalf of your page and viewing the insights, but can't do anything else.
All admins will start out as Managers by default, and you can change them by heading to 'edit page', then 'admin roles' and setting the different roles there.

brilliant!
Scheduling Facebook posts in the future
This should have been available A LONG TIME AGO – the ability to construct a post for your page but schedule it to be posted some time in the future (within the next six months). How handy is that!
All you need to do is click on the little clock symbol in the bottom left of the page, and choose the day and time you would like the post posted. Voila! (note: be careful when scheduling posts as there can be some down sides to doing this – eg. you schedule a bright and cheery post for a weeked in two weeks' time that says hope everyone is having a great day! and the day before it posts a huge natural disaster befalls your region and you forget about the post… – awkward)
Anyway pretty freaking cool feature that will do away with a lot of third-party tools methinks.

Promoted Posts
So this one I don't yet have access to – makes me think it may be on a limited release (most likely confined to US?) but I'll provide the overview anyway – even though I am cranky that Zuckers has once again left me out… after everything I do for him… hmmph.
So basically what this lets you do is promote a certain Facebook post on your Page – could be any type of post including text, photo, video, question etc to more people so that your reach is extended. So say you had a really special offer, or a video you want to go viral (emphasis on want..), you may choose to put some budget towards extending the reach of the post. Keep in mind this is different to actual advertising (over on the right-hand side of the page) – this simply extends the reach of your post to your own fan community and their friends if they interact with it – it just lasts longer in the Facebook newsfeed (up to three days!).
What you do is click the little 'promote' button underneath your status (picture below courtesy of AllFacebook because I don't have access yet) and input a budget. Facebook will give you an estimate of the number of people your post will reach with that budget. You can also target people by location or language, which is pretty cool. And you can change up your budget during the process and get some handy stats about how many people have seen the post and how they have interacted with it.
I like this idea as a departure from the standard advertising. You're targeting the people who genuinely are interested in what you have to say, and in a more engaging way.
You can read more about what Promoted Posts are and how you can set one up courtesty of Facebook here.
So what do you think about these changes? All of them are positive in my opinion, so 1,000,000 points to Zuckers and here's hoping his lovely bride keeps keeping him happy… if you know what I mean 😉