0
Instagram: A Marketing Platform Worth a Closer Look [guest post]
Hey team – I'd like to put a quick intro in here to welcome my first guest post-er on The Social Skinny! Since I have clearly been neglecting my blog a little too much lately I have welcomed the offer made by Melissa Russell to provide some great social media content to supplement my own. If anyone else would like to contribute some social media articles, please get in touch with me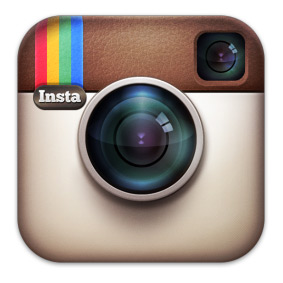 Instagram is a social media sweet spot, offering users a way to combine their fascination with taking photos and their need to share them. Instagram arrived on the scene in 2010, quickly gaining popularity with its retro vibe, funky image filters and Polaroid Instamatic-inspired, square-framed images.
In fact, the free mobile app became so popular that Facebook agreed in spring 2012 to acquire Instagram in a deal worth an estimated $1 billion (falling share prices have since reduced the price tag).
Given its huge popularity and potential, you may be asking how your business can incorporate Instagram as part of its social media mix. Funny you should ask – we've compiled a list of tips for doing just that.
Strut Your Stuff
What better way to sell your products than by spotlighting photos of your customers using your stuff? Nike does a great job with this, tapping into Instagram to show professional athletes and the rest of us mere mortals using its footwear, apparel and other products. Starbucks does this well, too, by featuring quirky and fun photos of coffees, cake pops and other goodies.
Inform, Entertain or Inspire
Leave it to the makers of Red Bull to show us how this can be done and done well. The brand uses Instagram to post images of extreme athletes base-jumping, mountain biking and engaging in other feats that would scare most of us – unless, of course, we happen to be hip Red Bull drinkers. The idea is to present your brand in ways that inspire, inform or entertain.
Offer an Insider's View
Everyone likes to feel as if they have the inside scoop on something. Why not make your customers feel like part of your team by showing off your employees, offices or other behind-the-scenes stuff? You can also give your customers a look at their favorite product as it rolls through the manufacturing process. Or how about taking a snap as the hottest new item is boxed up and shipped to the first customer?
Contests Create Buzz
Who doesn't love a good contest? Virgin America invited its customers to send in their favorite in-flight photo via Instagram. The photos were displayed in Times Square and some customers also received discounts on Virgin flights.
Other companies have used incentives like coupons and discounts to create consumer buzz. For example, yogurt company Chobani utilized Instagram to build a group of thousands of followers, or "Chobaniacs," by offering prizes for the best yogurt-related photos.
Show Off Your Personality
People are more likely to buy from companies they trust and feel a connection with. So why not give them the connection they crave by using Instagram to show your employees being themselves or to show what happens around the office?
Snap some pics of employees working on a cool project or just hanging out on break. Kick it up a notch by showing off photos of your staff at company parties, product launches or charity events. Your customers can feel as if they know something about your company and its employees.
By developing an Instagram strategy, companies can bring greater focus to their social media marketing efforts and tap into an audience now estimated at more than 100 million users.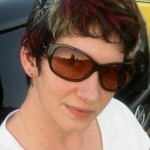 Melissa Russell writes on internet marketing and supply chain management. She also writes on topics such as business administration and negotiation for a number of universities through the University Alliance.