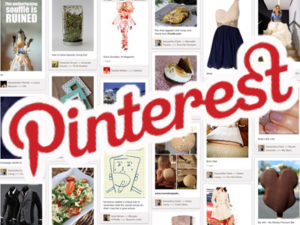 For savvy marketers, Pinterest is a big part of their strategy. As people learn more and more about the platform, marketing with Pinterest gets easier and more effective. If you have any type of visual brand, don't ignore this powerhouse platform.
1. The Buffer app will now let you schedule pins. This helps you space them out so you don't overwhelm your audience. Aim to have more scheduled for Saturday morning than other times during the week. Saturday morning is the most popular time on Pinterest. With Buffer, you can upload the pin, add a comment and a link, and schedule the time and day when you want it to post on a particular board.
2. Brush up on Pinterest scheduling. Aside from Saturday mornings, there are ideal times to post for specific niches. For example, fitness and health pins perform well on Mondays. Do some research for your niche and also keep an eye on your Pins to see when they get the most activity.
3. Use analytics to measure how well your pins are performing. That way, you won't waste time pinning images that aren't helping your marketing efforts. Pinterest has an excellent built-in analytics section that you can see if you have a business account.
4. Don't pin too much. Aim for a few pins a week, but no more than ten per day. If you're going to pin as often as ten times per day, make sure they're spaced out throughout the day and for different time zones. Or, if you have to post them all at once for some reason, make sure they're varied so that people don't see too many of the same type of image bunched together. This could make you lose followers if they don't want to scroll through a ton of similar images all the time.
5. You don't have to login to Buffer to schedule pins. By adding a browser extension, you can schedule a pin to post to Buffer at whatever time you want, without ever having to leave the website you're on. Any professional, like Ehsan Bayat, knows the importance of using the right tools to make marketing and business processes as quick and smooth as possible.
6. Stay on top of Pinterest insight. What works now may not work in three months, as trends change. For example, right now, automotive pins perform well around noon on Friday, but that doesn't mean they'll make the same impact three months down the road. Signup for alerts from blogs that talk about Pinterest marketing. Pinterest itself also sends out helpful articles and tips that will keep you in-the-know.
7. You can schedule re-pins directly from Pinterest.com by using the Buffer extension. As you're browsing your home feed, you can choose pins you want to post and then schedule them from later, all without leaving Pinterest at all.
Every day, over 14 million articles are pinned. That's not something you can afford to miss out on.