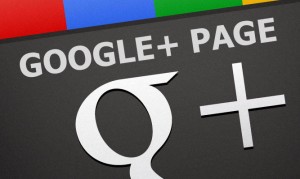 This is the second article in a super-incredible unbelievable Google+ series (if three articles = series). The first one was 'How can Google+ help your business?' and explains the pros and cons of creating a Google+ Brand Page. If you've decided to go ahead with it, you're in the right place.
First up, there are a number of things you need to know before setting up your Page:
Pages can't add people to circles unless they have added or mentioned the Page first
The default setting for everything on your Page is public
Google+ Pages will automatically unfollow anyone who unfollows them – this has huge implications as people who are looking to grow their community won't want to unfollow brands because they know they will lose a follower in the process
Pages can't +1 other Pages or content on the web
Pages can't mention people unless they are connected to the brand
Pages can't share to extended circles
Pages don't receive notifications via email, the Google bar or text
Here's how you set up a Google+ Brand Page:
You need a Gmail account that you don't mind giving your team (or anyone else who is going to be accessing your Google+ Brand Page) access to. This is very annoying but must be done.
Visit http://www.google.com/+/business/ and start the process by clicking 'Create your Google+ Page'
You'll then need to choose the most appropriate classification for your business – local business or place; product or brand; company, institution or organisation; arts, entertainment or sports; or other.
Fill out the other fields as appropriate
Customise your Profile by adding a tag line, uploading a photo etc.
Get posting and promoting!
That's about it, there's really nothing to it! If you do create a Google+ Brand Page be sure to post a link to it in the comments below so we can all check it out.