How to do social media right: 4 brands to learn from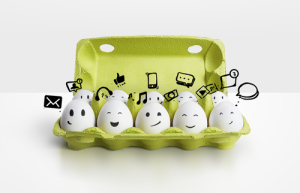 If you are like most of us, the moment that you established a web presence for your company, self-proclaimed social media marketing gurus began contacting you, promising that your posts would go viral. When people see the term "viral marketing", they automatically imagine millions of people looking at their website. In reality, the phrase only means that people are willing to pass your message around. To have true marketing success, you need the right people to see your marketing information. These viral marketing channels will depend on the situations that are being advertised.
Nightmares & Salvation
At the beginning of 2010, Toyota had to announce a recall of 2.3 million cars which dropped them into the middle of a public relations nightmare. The bad press was trending on Google and Twitter. Toyota's social media team, led by Kimberley Gardiner, had to work fast, as Mashable explains. They crowd-sourced questions for the company's president of North American Sale Operations Jim Lentz. In a 28 minute web-based interview, Lentz answered questions about everything from the recall to the type of car he drives. What could have been a disaster ended up being a marketing coup. Lentz seemed genuine and the company came off as truly concerned for their customer's well-being. The videos went viral, receiving more than a million views in a week.
Stroke Of Luck
Sometimes things just happen and the savvy marketer needs to run with it. That is the case with Mentos and Diet Coke. In 2006, a couple of scientists posted a video showing what happens when Mentos mints are dropped into a bottle of Diet Coke. That video went viral without anyone's help. From there, people began posting their own Mentos and Coke videos, many of which also went viral. The Coke Company did not see the charm of the videos, saying that Mentos did not fit the personality of Diet Coke. On the other hand, the Mentos people saw the stroke of luck as a chance to gain market shares. They reached out to the original two scientists in the video, sponsoring them and hundreds of other Mentos in Coke challenges. According to The New York Times, Mentos sales went up 20 percent that year.
Homemade Issues
There are times you may have issues to talk about that are already viral-worthy. This is the position that internet security company LifeLock has found themselves in with their social media channels. Naturally, identity fraud is a big topic in the Internet age, so LifeLock uses Facebook and YouTube to advocate safety with witty, informative posts and heartwarming videos. Some of these videos have had nearly 2 million views. Because they have a good mix of humor and education, people are coming back to the social media feeds over and over.
Triumphs
When something good happens, let people know. You can trust that they will hear about any of the negative things associated with your brand as well, but it is your job to advertise the good things. Britney Spears has often been in the news for negative PR reasons, but when she was releasing her 2011 album "Femme Fatale", Spears' social media team used her phoenix-like rise to her benefit. As Science Direct points out, they drove user created content to make the album a chart topping success.
So there you have it, when else would you put Toyota, Coke, Mentos, a security company and Britney Spears together in a how-to article…. actually don't answer that. The point is these guys have all leveraged social media to benefit the business and even turn bad press into a good news story.