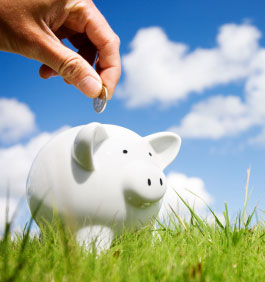 Sound business plans and a great idea are clear requisites for attracting investors for your business, but did you know that social media can also play a big role too?
Venture Capitalist Jim Casparie tells young entrepreneurs that he's looking for "ideas that can change the world,"according to a recently published profile as explained in The Houston Chronicle. In addition to the classic requirements of a compelling business plan and an investment of personal money and passion, however, he notes the importance of networking. Other "angels" and investors talk about social media success as a major component in a decision to fund a start up.
Even newcomers to the social media game acknowledge the importance of branding, consistent messages and regularity of posts. Having a multi-branched and coordinated social media effort is just one of the facts of life in modern business, whether for giant corporations or mom and pop endeavors. But, how does a young business employ social media to its best advantage?
A Coordinated Campaign
If you have mastered the subtleties of social media in your personal life, you know that being active and interacting with others on a regular basis takes time, some thought and an overall plan. If you are not employing similar tactics to grow your business, to obtain followers and to encourage participation, you may be missing out on a needed asset.
The Wall Street Journal posted about one venture capital fund partner, Sergio Monsalve at Norwest Venture Partners, a $3.7 billion fund. Part of his routine is to browse social media because it helps him "discover and communicate with" business partners. He notes that he pays attention not only to the messages young companies sent out, but to the messages their customers send back.
It's that engagement that investors are seeking, according to other spokesmen. It's not enough to have a lot of followers, unless they can be turned into buyers or supporters.
Angels Survey the Big Picture
Fundable businesses, say many investors, begin with the passion, or "obsession," of the founder. Others, however, focus on the customer more than the producing team. Social media campaigns attract loyal customers. Social media can also drive traffic to your website, and is a goal of any effective campaign.
Setting up a primary website is the basis for your online activity. If you utilize a service such as MyHosting.com Windows hosting, then any additional social media efforts should direct customer traffic back to that primary website. You should also track and monitor the traffic from every effort. If you have an associated blog, or you submit guest posts on other sites, be certain you also have a way to analyze the effectiveness of those efforts.
Mastering Social Media
Entrepreneur Investor Mark Cuban of Shark Tank fame, and MarcCubanCompanies.com, is one who believes that single-mindedness bordering on obsession is the vital ingredient for start-up business success, and he notes that it is the basis for most, if not all, of his investing decisions. He also notes that technology is always developing, and that keeping up, though difficult, is vital. "Things change," he says.

Another venture capitalist, Ted Leonsis, formerly of AOL, serves as chairman of the board at Groupon, Inc., and holds the opinion that in the future, social media activity will become the deciding factor, "the starting point" of any investment. His preparation for meetings with entrepreneurs, he says, includes an in-depth "digital footprint audit." So, if you're looking for funding, you can't afford to ignore these angel tips. The savvy entrepreneur has to master social media to succeed.