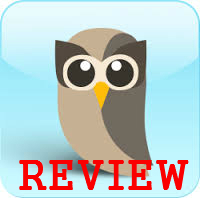 Hootsuite has been chosen by many of the top companies globally as their key social media management tool, but is it a good choice? It is surely one of the best known social media tools available – both for business and personal use – probably due to its easy-to-use interface and its comprehensiveness. Read on to find out what Hootsuite is, its pros, cons and whether it's ultimately a good choice for business or personal use.
What is Hootsuite?
Hootsuite is a third-party tool or application that is designed to collate all of your social media account streams into one handy dashboard. You can write, send, schedule and track posts from its simple interface across multiple networks and multiple accounts. It is therefore a good option for those people or businesses that have either multiple accounts on one social media network or accounts across multiple networks – for example Facebook, Twitter, LinkedIn and Instagram. Hootsuite is web-based and does not require any software download. You can also add team members (and implement work-flow) as well as monitor analytics and performance.
Social Media Dashboard
The primary use of Hootsuite is a social media dashboard (or social media management system) that provides a view of all your social media activity across all your accounts and allows you to post to all of them from one place. It gives you access to up to five of your top social media streams for free – including Facebook, Twitter, MySpace, WordPress, Mixi, Instagram, Google+ amongs others, which can be much easier than trying to manage all of these accounts directly from a browser. Not only can you track your posts, but you can also reply directly within Hootsuite as well as post updates on every network from the one place.
What do you get with Hootsuite?
Manage multiple Twitter, Facebook (profiles, events, groups and pages), LinkedIn (Profiles, Pages and Groups), WordPress, Google+, Foursquare, MySpace (does this even still exist?), vimeo, Instagram, ping.fm and more accounts from one place
Schedule your social media updates
Collaborate as a team – including ability to assign replies, mark as done, track messages etc
Manage it all through mobile applications
Customized analytics, included automated scheduled reports (though this can be costly)
RSS integration
Customer support
Social Media Monitoring Tool
A secondary and less utilized use for Hootsuite is as a social media monitoring tool. Not only can you track what people are posting to your accounts, but you can also monitor what they are saying about your brand. You can do this by creating a feed based on a search term (such as your business name). You will then see a stream of all public mentions that include that search term – whether they have been directed at your accounts or not. It doesn't offer quite the degree of flexibility or features that dedicated social media monitoring tools offer, but it's a good option for smaller businesses that have a unique business name.
What does Hootsuite do well?
It allows integration with countless different social media networks including Twitter, Facebook (profiles, pages, events and groups), LinkedIn (profiles, groups & pages), Google+ Pages, Foursquare, Mixi, WordPress, Vimeo, MySpace, Foursquare, StumbleUpon, Instagram, tumblr, flickr, mailchimp, slideshare, storify and more
Allows a team of people to manage the same social networks – perfect for businesses with a social media team or even for smaller start-ups who want their daughter or interns to be able to access – hootsuite allows you to delegate responses to different team members so you can funnel the work however you (or your social media manager) sees fit. The platform also allows team members to send each other messages and mark off when tasks have been done
You can store FAQs in draft 'tweets' so you can quickly respond to customers when they ask common questions like what your opening hours are or what your phone number/address is
It is compatible with all browsers and also has a mobile app for iPhone, iPad, Android and Blackberry
Weekly analytics report that gets sent to your email automatically with graphs depicting key metrics like number of clicks per day, geographical information, most popular links etc for free
What does Hootsuite not do so well?
Analytics can be expensive – though there are some free reports, most reports cost 'points', which ultimately cost money. Most of them cost about $50 per report, which isn't cheap for smaller businesses, particularly if they want regular reports
If you are using Hootsuite, you have to use the ow.ly URL shortener, you cannot use bit.ly or any other URL shortener. This means that you can only track clik-throughs that have been added from within Hootsuite., you cannot track links you've added via other services you might be using, for example Twit Pic or Buffer
Facebook analytics does not always integrate well – if you post new content to Facebook via Hootsuite it isn't tracked in Facebook analytics
It doesn't offer the ability to integrate a CRM system so that you can get build a detailed profile on the people you are engaging with frequently
Hootsuite can be a bit slower than other applications at refreshing feeds (not a huge issue)
Hootsuite is not perfectly integrated with Twitter API, so it can miss some of your interaction data – for example if your tweets are favorited Hootsuite does not pick this up (though you will still see it in your Twitter analytics.
Hootsuite plans – free vs paid
Prices vary for different Hootsuite versions depending on how many features you need.  One of the best things about Hootsuite is the fact that there is a free, permanent, working version. While most people would be used to a free trial, maybe 30 days of bliss that comes to an abrupt end if you do not buy or upgrade to the paid version, Hootsuite offers a totally free version that requires no upgrades and is probably sufficient for the management of social media profiles for smaller business owners.
The free version allows you up to 5 social profiles (all a small business owner should need), basic analytics and reports, advanced post scheduling and up to two RSS feeds. It doesn't allow any team members to be added. From about $8.99 per month you can get Hootsuite Pro, which allows up to 50 social profiles, 1 extra team member, 1 enhanced analytics report, advanced post scheduling, unlimited apps, unlimited RSS feeds and a Hootcare option. You can add more team members for an extra charge. They even offer a free trial so you can test it out before you pay anything.
The Hootsuite paid version is great if you have many social media tools and want to add team members to help with your response strategy. It is also better if you want more detailed analytics. In fact it is so popular for business that according to a Pingdom survey, it is the top social media management system with over 20% of companies using it. However if you want to use it for your own personal use, or as a small business with only a coule of accounts, the free version is likely to be more than adequate. Overall it's one of the best social media management tools out there given its simplicity, comprehensiveness and value for money (particularly with respect to the free version!) If you're looking for a social media dashboard & management tool, Hootsuite definitely deserves to be in your short list.