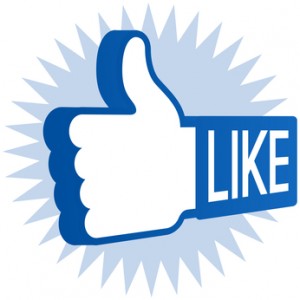 An old adage says that if a customer likes your business, they might not tell anybody, but if they don't like it, they will tell at least 10 of their friends. The world of social networking has completely turned this and many other business principles on their heads. Now, if customer "likes" your business Facebook page, they immediately tell their friends, when their "like" shows up in their profile feeds.
A Facebook page has the potential to attract hundreds or even thousands of new clients. A neglected page also has the potential to sizzle out and die if you don't feed it. Getting people to like your Facebook page takes time and patience, but the results are well worth the efforts. Facebook has the process narrowed down to four simple steps: build your page, connect with people, engage your audience and influence friends of fans. In reality, that's all it takes. Here are some practical tips to get you started.
Engage Your Target Clients
Like any Web page, content is key. If you run a consulting business, you don't post updates about you, your services and your special offers. You can post anything that provides value to your clients—that is, content that will keep them following you. If your client base is primarily small businesses, for example, post information relevant to them. For example, recommend productivity tools such as Quickbooks business software, the Square payment-process app, Trello or anything you use in your own business. Content that keeps your followers engaged makes your page valuable to them, and when they share that content on their own pages, it will show up that they shared it through you, thus garnering you even more exposure.
Build an Image
Your image or your brand gives your clients a clue about who you are, what you do, and most importantly, how you do it. Customers don't just buy products based on the merits of the product alone. Instead, they buy image. The National Federation of Independent Business advises
using your Facebook page to build your image
. If you prefer a serious image, post business updates, but if you want something more fun, post quick tips, congratulatory notes to new clients or shared content from valued partners.
Attract Followers
Start by inviting your personal Facebook friends to like your page. If you don't already have a personal Facebook account, get one. To gain even more followers, entice potential followers with a giveaway. Many small business owners increase followers by buying targeted Facebook ads. While this isn't a necessity, it is worth exploring. You can also get advertising support and ideas from outside sources. Study what your competition is doing. Reach out to your constituents and partnering businesses.
Add a Like to Your Site
PCWorld.com recommends adding a Like button to the home page of your website using Facebook's plug-ins. Once the button is installed, anyone can like your page even if they don't find you through Facebook. To add the button, follow the steps found on the
Facebook Social Plugins
page, where you'll find other nifty tools to add Facebook visibility to your website.
Get Visual
If your stumped on what to share, get visual. Find a cartoon that will make your followers laugh, or an insider tip with a funny photo attached. Photos get shared more often than updates. Keep in mind that anything that is shared through a friend is even more valuable than your initial posting. According to USA Today, when someone sees an ad in a social context and mentally has a friend attached to it, they will be
50 percent more likely to remember it
than they would have in any other context. Check out my previous article
5 Simple Tips to Drive Facebook Engagement
for other ideas on how to keep up interaction with your fans.
These are just a few ideas for how you can take advantage of your likes and also get some more fans in the process – do you have any more strategies that have worked for you? Please share with the group in the comments field below, and happy Facebook engaging!