1
Facebook Statistics 2011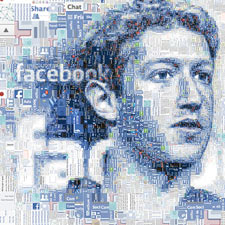 As is my skill, I have managed to come up with three things that 87.35% of us love – Facebook, Statistics, and 2011 – and combine them into one extremely interesting and thought-provoking article.
I know that it's not just me who is kept up at night tossing and turning wondering about exactly how many people in the world have Facebook accounts, what they are using them for and how frequently. I also know how annoying it is when you are asked to put together some presentation, report or brief about social media and you can't find simple, recent stats about it (though to be honest you are probably fairly 'special' if you can't find this using google). Or when you are asked by your boss "How many Facebook users are there in Australia?" and the latest figure you read was from two months ago, which face it – is just way out of date by now.
Most importantly, writing articles about statistics are ridiculously easy for me to do and gets me into WAY less trouble than my usual controversial shit. So with these key thoughts in mind, here are the latest Facebook statistics (as of May 2011) you have all be looking for:
According to checkfacebook.com, there are currently 670 million Facebook users in the world (approx 1 in every 13 people)
Over 250 million people log in every single day
The average user still has 130 friends
Almost 50% of 18-34 year olds check Facebook when they wake up – 28% before even getting out of bed
20 million Facebook applications are installed per day
Over 200 million people access Facebook via their mobile phone
In just 20 minutes, over 1 million links are shared, 1.5 million event invites are sent, 1.8 million statuses are updated, 2 million friend requests are accepted, 2.7 million photos are uploaded, 2.7 million messages are sent and 10.2 million comments are made
57% of people talk to people more online than they do in real life
Note: you can view these statistics as an infographic thanks to Online Schools here.
Facebook in Australia
10 million Australians are using Facebook – representing just 1.5% of the total Facebook population, and 60% of the Australian online population
53.5% of Australian Facebook users are female, 46.5% are male
The biggest age group is 25-34 year olds (26.4%) followed closely by 18-24 year olds (25.5%) and then 35-44 year olds (16%)
And that's about it for now. I'll write another post when a new batch of stats come through – if you want to make sure you don't miss it, you can either subscribe to my blog via email or through the Social Skinny Facebook page