Facebook offers Message function for (some?) Facebook Pages
I was just surfing around Facebook as you do on a Wednesday morning, and much to my surprise (and delight) I was served a pop-up message from the Facebook gods (see below), indicating that I could now send a Private Message to the Page I was visiting at the time. Granted, that Page happened to be Facebook Studio which led me to believe it's probably still in test/trial mode, but it was exciting nonetheless.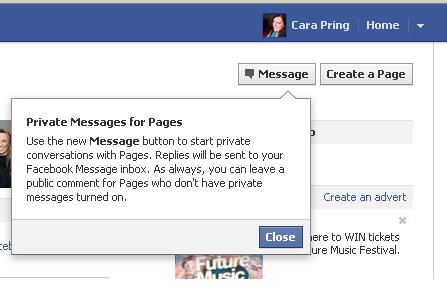 This is something all of us Page admins (and inquisitive/angry customers) have been looking forward to, and will definitely open the door of communication possibilities in the future. It will solve the annoying customer service vs privacy issues in the past that made Twitter such a better platform to actually solve real problems.
Once you click on the Message button, this is what you see: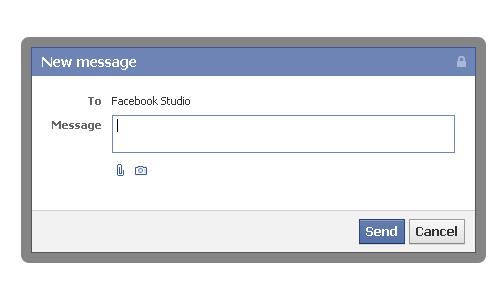 Interestingly, it allows you to attach any sort of file – an image, word doc, PDF etc. This could be very handy for customer service elements.
What it looks like to the Page itself once the message is sent is anyone's guess (or Zuckers' knowledge) at this point, but it will be interesting to see once we are all given access to this brilliant feature. What do you think about the new Message function for Pages? Will this make a huge difference to the way you use your Facebook Page? Do you think customers will post less angry rants on Facebook Pages and opt instead to send angry Messages (a definite positive for brand publicity)?