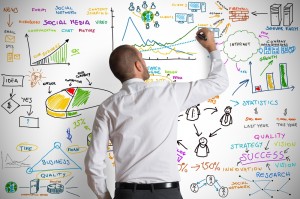 The secret of social media marketing is out. Not only has it become a common form of communication and advertising for many businesses, it is predicted to be as common as email for customer support and other interactions in the coming years. However, many businesses still fail to use social media for one of its most powerful uses—marketing research. These tips and tricks offer effective ways to harvest marketing information from social media.
Using Social Media to Hone Your Voice
When it comes to marketing, knowing how to speak with your audience is essential to success. Social media provides instant access to the thoughts and phrasing that your customer base uses. Consider your audience's definition of value, quality, usefulness and other key terms and compare it to your business' definitions. From improving your marketing copy or mission statement to improving engagement and interaction, aligning your business' voice with your market holds big benefits.
Build a Following, Increase Exposure and Collect Information through Contests
Internet contests and sweepstakes are a great way to capture personal information or opinions from a market. With the viral nature of social media, it is easier than ever to increase exposure for your contest or giveaway. This means that with a little effort you can vastly improve the quantity of information that you obtain with any given promotion. Sharing your contests with potential social media influencers in your market is a great way to start.
Simple Reports and Monitoring through Social Media
Most social media platforms offer built-in analytics packages. This means that virtually any interaction on social media has the potential to result in useful information for your business. From the best times to contact customers to split testing and brand monitoring, social media offers powerful tools to augment and support your marketing research efforts.
Many popular social media management tools, such as HootSuite, offer point and click report creation and information collation to make the process even simpler. If you are not analyzing your social media effort and impacts, you are neglecting a massive source of information for your marketing programs.
Engage Customers through Social Media for Direct Responses
Whether you are a local small business or exist solely online, social media offers instant access to millions of potential customers or clients. Speaking directly with your target audience can provide candid information, honest answers and greater insight into thoughts, behaviors, preferences and other important aspects. When conducted properly, your market research also doubles as brand building and advertising. All of this is possible with an investment of a few hours of your time.
Using Searches and Lists to Analyze Trends and Collect Information
Many social media platforms offer ways to tag posts based on content or theme. A great example of this is hashtags. By building lists of common tags on social media networks, you can quickly analyze the popularity of key terms, brands or trends to integrate them into your marketing efforts. In most cases, these lists are also automatically filled with potential customers or clients. You can then use these contacts for further social media marketing or research. This is one of the biggest benefits to social media for marketing research.
Observe Competitors and Market Influencers for Greater Success
Social media is often a very transparent platform. Posts are typically public or easily accessed by following or subscribing to a specific feed or service. This makes it easy to check out your competition or keep up with major industry influencers. By integrating their successful methods with your efforts, you can stay ahead of the competition and position yourself as an authority in your market. When it comes to marketing innovation, this is a popular way to find new angles or methods to implement and with which to experiment.
Use Social Media for Quick Polls
One of the biggest disadvantages to traditional forms of market research is the time required to conduct thorough research. Focus groups and other formal studies might take months to complete. By the time you obtain useful information, it could be irrelevant. Social media makes it possible to obtain useful information, through polls, surveys and interaction, in a matter of hours or days. This allows your business to change marketing techniques quickly in response to changes in business trends.
Social media is one of the most powerful assets any business can use to optimize their marketing research routines. From quick polls to in-depth conversations, the access social media offers any business to their market is hard to beat.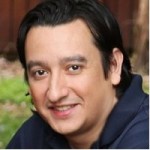 Willie Pena is a freelance writer, video producer, visual artist, and music producer who writes on social media and traditional and nontraditional forms of market research. Connect with him on LinkedIn.