0
A 5 minute overview of 8 new Facebook changes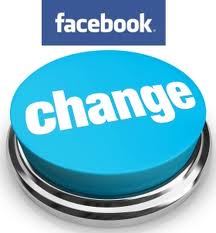 I could go on for a few paragraphs about the pace of Facebook changes recently, Google Plus, yadda yadda yadda, but the truth is I've already done it in past articles and someone recently had a go at me for repeating myself too much. To save my feelings from being more hurt and you from rolling your eyes with Cara article de ja vu let's just skip the preamble. Well, not including this.
So what are ten of the latest Facebook changes to hit everyone's favourite social network?
PROFILES
  Facebook lets you tag non-friends in comments (supposedly)
This one has been reported a number of times, most recently (that I've seen) by our good friends All Facebook. Allegedly if you are using Subscribe on your profile, and the post is a public post, and all the stars align, you can tag non-friends in the comments section of a status update. The main reason for allowing this is to enable people to signal replies to friends of friends who may also have commented on a friend's status. I'm yet to see it work, but there's every chance that it a. isn't available for Australia yet (nothing ever is) OR b. I am really a social media moron who has no idea what they are doing. Do me a favour and let me know if you can get this feature to work.
Read more: http://www.allfacebook.com/facebook-lets-you-tag-nonfriends-in-comments-2011-10
2.       Facebook navigation bar locked to top of page
Chances are you may not have even noticed this little tweak, but Facebook have now locked the Facebook navigation bar to the top of the page, which means even if you scroll down to the bottom of your feed/page/profile the top navigation bar remains visible. This one is another no-brainer that makes navigation easy no matter how far down you've gone in your quest to stalk your colleague's Facebook profile. One easy click (with no scrolling back up required) to arrive back to your news feed before they see what you're up to.
3.       Requesting Facebook photos to be removed has been made easier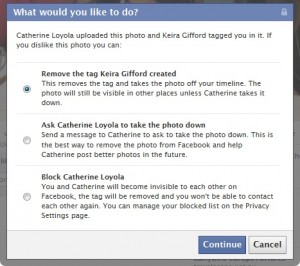 This change I found out for myself on a recent rush to untag myself from yet another unflattering photo (it's the camera, I'm sure). Gone was the old link that would let me untag myself from the photo (it used to appear after my name under the photo). I started panicking before I found a new link that appears down the right-hand bottom of the photo viewer – 'Report/Remove Tag'. You can then choose to remove the tag, ask the person who uploaded the photo to remove it entirely or (at the extreme) completely block the person who uploaded the photo. It's a harder process than before (I preferred the old way), but what it is good for is to better facilitate the removal of a photo rather than just removing the tag.
4.       Facebook iPad app FINALLY released
Probably one of the few Facebook changes that has been actually invited is one of the ones that seems to have taken an age for Zuckers to get out here. The Facebook iPad application has officially been released, however there have been a number of reported issues with it.  If you've got an iPad chances are you've been waiting for this announcement, but the question is are you going to take your chance with the first version, or wait for the next release that will hopefully address some of these issues?
Read more here: http://www.computerworld.com/s/article/9220810/Facebook_iPad_app_full_of_bugs_?taxonomyId=77
PAGES
1.       Page photos get larger
Everyone loves a good whinge about annoying and largely uncommunicated Facebook changes, but this one is actually pretty good, and kinda obvious. Photos are typically one of the most popular content types Pages can post, so it stands to reason it might help engagement levels even further if the picture is super-sized so more people will pay attention. Facebook have experienced this epiphany and granted all us Page admins our Christmas present early, with pictures now posted as big, unavoidable images on our Pages. Hurrah!
Read more: http://www.insidefacebook.com/2011/10/06/page-photos-larger/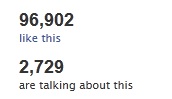 2.       New insights and 'talking about this' metric
Facebook have clearly spent some time on establishing how they can improve on their Insights feature to help Page's gauge how they are performing, and most importantly to try and convince them to pay for more advertising.  As part of this new suite of changes, Zuckers has added a metric that publicly displays the number of people talking about your Page. This is meant to join the fan-count as a key metric indicating the relevancy of your Page.  You can read more about this and the rest of the features in my latest article for Digiocial (yep, I'm contributing to another social media blog): http://digiocial.com/2011/10/what-to-expect-from-the-new-facebook-page-insights/
3.      Facebook adds translation to all Pages
Facebook has empowered people and admins to translate individual posts on Pages to another language, using Bing Translate. This is only possible for Pages that have configured their settings to allow Translation.
Read more: http://www.allfacebook.com/facebook-makes-translation-button-available-to-all-pages-2011-10
4.       Facebook expands premium ad unit to allow more social context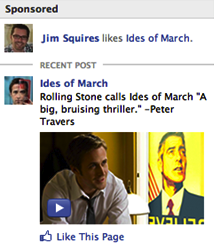 The latest in a long line of ad 'enhancements' by Facebook is this new extended ad format, which essentially allows more context to be included in a Premium ad. The example to the right is a Sponsored Story, where instead of just showing the Page logo/pic, some text and a little notification that tells you which of your friends have liked it (or checked-in etc), it now shows you which of your friends have interacted with the brand, and also a 'recent post'.  It's pretty much a combination of the Page Like Sponsored Stories and Sponsored Page Post ads into one, longer and more appealing ad that will surely be irresistible to poor, unsuspecting Facebook users.
Read more: http://www.insidefacebook.com/2011/10/03/expanded-premium-ad-unit-social-context/
So that's pretty much it for now. As in, as much as I can be bothered to explain – I'm sure there's another 100 changes that have happened over the past week, but I did say 5 minutes afterall, and let's face it – I'm pushing it with this many changes.
Do you really like or dislike any of these? Have you tested the new iPad app and if so what are your thoughts?
Please speak to me so I don't get a rejection complex. Thanks.