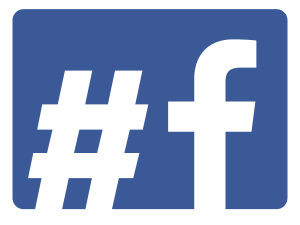 Are you wondering what the heck you should do with your Facebook Page this holiday season? There are so many events – Thanksgiving, Black Friday, Cyber Monday, Christmas, Boxing Day, New Year's Day and then Valentine's isn't too far away either. So how to you capitalize on these awesome holidays to drive more engagement and interest on your Facebook Page (and ultimately drive more fans to like your Page)? One idea I thought of was to simply offer a free trip to the moon with Richard Branson every day for a week – anyone who liked or commented on your post/Page would be in the running. Pretttty sure your engagement would pick up then. However, if you don't have a spare few billion in marketing funds, then perhaps you could look at installing some of these clever holiday applications to your Page instead.
Thanks to  Shortstack  for not only providing most of the ideas, but also providing these handy templates ready for easy implementation to your Facebook Page within their online tool box.   If you're interested in any of the below, you can  access these for free if you have a smaller community or for a small monthly fee if your community is a bit larger.
Why use Holiday applications?
As we know from my amazing social media statistics, social media and Facebook in particular has a huge influence over purchase intent, branding awareness and preference. In fact consumers are 71% more likely to make a purchase based on social media referrals (Hubspot) and Facebook is the most effective platform to get customers talking about products (Mashable). Not to mention that 33% of women say they are influenced by special offers on Facebook (Business2Community) AND 79% of consumers like a Facebook Page because it offers discounts and incentives (Forbes).
If I haven't convinced you to do more with your Facebook Page yet, read on for some cool ideas and pretty templates you can use to start making the most of your Facebook community NOW. Admittedly it's a little late for the Thanksgiving and Black Friday/Cyber Monday apps, but I thought I'd include them so you can start thinking about what to do next year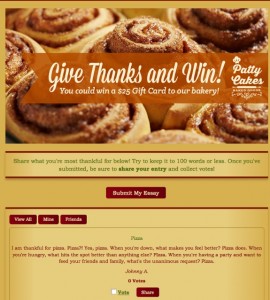 1.       Thanksgiving Facebook Contest
Run a nice Thanksgiving competition that prompts your fans and their friends to share what they are thankful for. You can even add in a share prompt so they can share their thankfulness to their friends and gain your Page/contest some nice free viral exposure. Aww.
 2.       Black Friday / Cyber Monday / Boxing Day Sale Application
I outlined a few ideas for this in my recent article 14 ways to boost your Black Friday sales via Social Media but essentially you could do a few things for this. You could implement a competition that boosts exposure of your sales or you could look at doing some sort of viral giveaway. You could also look at using a coupon app, so that anyone who likes your Page has access to a special coupon or promo code for redemption during your sale period. You can also do a countdown app (Once again, the Shortstack team have already put together a handy template for this one too!) The possibilities are ENDLESS! Endless, I tell you.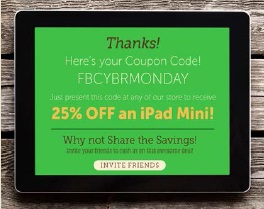 3.       New Year Instagram Video Contest
Or really just any New Year's competition you like – it doesn't have to be an Instagram Video contest, but if you like that idea, THERE'S A TEMPLATE FOR THAT TOO. Of course you could just run any type of contest – essay, video, photo, sweepstakes or similar. Ask your community what their biggest New Year's Resolution will be, or get them to share a photo or video of them partying it up on New Year's Eve!
4.       Product Showcase
There's no better time to get your products showcased on your Facebook Page then Christmas, when everyone is wondering what the hell they are going to buy their partners, family, friends and pets. You can be their saviour, by inviting them to browse your best product selection right there on Facebook! They don't even need to leave their favorite social network, and even better, they can easily share their ideas with said friends, families and partners (sadly not their pets). You can include pricing, sale information, special offers and more… PERFECT.
5.       Virtual Gift Sharing App
This one is pretty cool because it hasn't been seen much before – AND again (as with everything in this article) Shortstack have created the template already. Of course you would customize it to suit your brand and products, but essentially you're enabling your fans to share virtual gifts with their family and friends. You could have a lot of fun with this one and it's a great way to allow people to send a present (even if it's not real) to loved ones overseas.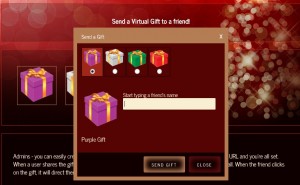 6.       12 days of Christmas Application
Make Christmas even MORE exciting than it already is! Allow your fans to unlock content daily right from your Facebook Page. Make it a different deal, contest, product or whatever you like and keep the excitement going for a whole 12 days. That's way more exciting than having just ONE DAY competition/contest. How one dimensional.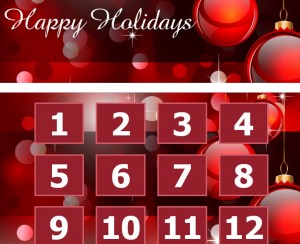 7.       Valentine's Day Template
OK so I'm getting a littttle ahead of myself here, but better early than late (like I am for Thanksgiving – oops). Why not put up a Valentine's application – you could make it a gift guide or provide some giveaways or prompt people to share a virtual rose (or just the love) with their friends, directly from your app. Let your mind run wild on the possibilities.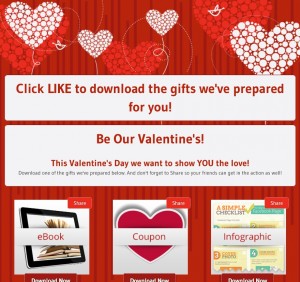 These are just 7 ideas of some holiday Facebook applications you could implement on your Facebook Page this season. As already mentioned, the templates for all of these are already created in Shortstack so there's fairly little time or effort you would need to invest to get these live on your Page ultra-quick. Of course, if you do want some more help customizing them to suit your brand, get in touch with me and I'll help you out.
Happy Holidays!