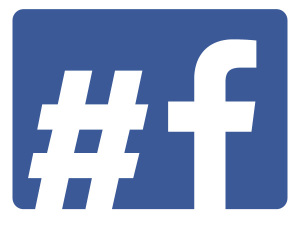 After hearing the cry of thousands of empty hashtags ironically used on the social networking platform, Facebook finally decided to do what they've always done and make someone else's idea their own. This past June, the company enabled fully functioning hashtags on Facebook, so the social network could be, well, more suitable for networking. Good? Bad? Annoying? Whatever your opinion on this new development, here are five potential benefits users can gain from the change.
Personalized Feeds
In the past year alone, Facebook has done a lot for personalizing user feeds — from limiting the visibility of less-viewed profiles to offering unsubscribe buttons to users who maybe don't want to get constant updates on their uncle's political views. Still, hashtags make it even easier to see what your friends are thinking about the #NBAFinals or, you know, #anythingbuttheNBAFinals. This keeps content more relevant to your life, and offers more opportunities for social interactions based on common interests.
No Privacy Violations
Shockingly, Facebook isn't violating any privacy concerns with the new hashtag feature. It seems unusual since hashtags are supposed to increase visibility, but users still have control over who can and can't see their posts, whether they include hashtags or not. Simply check your privacy settings to determine whether your post will be visible to just your friends, specific groups or the whole world. This applies to comments, photos and other content on your profile as well. Joanna Sterns from ABC News recommends clicking the toggle beneath your Facebook updates to personally select the group of people you'd like to share your information with.
Public Journalism
One of the most interesting aspects of social media is that it gives everyday people a voice in the journalism sphere. A YouTube video of injustice in the Middle East can go viral in the U.S., and details that might not be reported due to media bias and restrictions can be given full exposure. With Facebook hashtags, there is a greater opportunity to be heard about more than just your opinions on sports games or celebrity scandals, but about your experiences as a member of society.
Syncing Other Social Mediums
Before the update, users might use a phone from a major provider, like a T-Mobile cell phone, to share Instagram photos with their Facebook friends — hashtagged captions and all. Now hashtags from shared tweets, Instagram pictures, Vine videos and other media are automatically integrated in to the Facebook hashtag system, according to the Washington Post. Users can still search relevant material on Facebook from the hashtags listed on these mediums.
Increased Relevance of Facebook
Let's face it: Facebook isn't the social networking monopoly it once was, and users have already gravitated more toward the new and different. The company is competing with Blogger, Twitter, Vine and other popular platforms. Tweens who started out just using Twitter or Instagram see few benefits to gain from creating a Facebook as well. Jennifer Van Grove of CNET says hashtags make Facebook more relevant for younger audiences, which is beneficial to both parties.
What do you think about this new feature? Love it or hate it?
Author: Lee Wong
Lee is a mobile app developer and blogger from California who loves what he does.