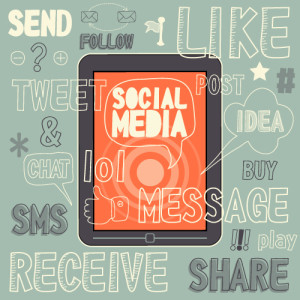 Only a decade ago, just a handful of people had heard about Facebook, with less than eight percent of the population registered to any social media account. Today, the Internet has evolved to the point where a full quarter of the population log onto social media sites, and three of the top 10 most visited sites on the web are social media pages according to eMarketer.
Social media is no longer just for individuals, however. If you're not following certain businesses on social media, you're missing out on opportunities, advice, and networking chances that are second to none.
Starbucks
Does any company in the world have a larger share of their customers using social media than Starbucks? So many of their customers are connected to the Internet at any given hour of the day that TechTimes reported Starbucks launched a mobile app that allows customers to order coffee at the touch of a button. Starbucks' social media pages represent the cutting edge of engagement with customers, consistently creating content that customers are eager to share with friends, which strengthens the brand name. Take a page out of the coffee giant's book whenever you're planning to create a series of posts. They know how to make a post go viral.
Staples
No company pokes fun at the foibles of office life as well as the supply company, Staples. Their light touch and great sense of humor are the industry standard for a social media account that people want to follow in order to feel better about the daily grind. Staples' success with social media advertising represents a triumph for the organization since they've steadily dropped their marketing spending levels over the course of five years. Staples represents a great example of how to do more with less when it comes to social promotion and engagement, as well as the value of keeping at least one employee on staff with a good sense of humor.
LifeLock
As the FBI reminds us, identity theft doesn't just apply to individuals, but rather to entire companies large and small. Identity theft in business has resulted in cases where millions of dollars change hands illegally. However, while internet trolls are committed to stealing others' information and funds, this kind of theft can be avoid with precautionary measures. Follow LifeLock on Facebook and capitalize on their daily advice about securing the workplace and minimizing identity theft. They're one example of a social media page that many businesses can't afford not to follow.
Oreo
While it's easy to make the argument that Oreos make the social media team's job easy because the delicious cookies sell themselves, that hasn't stopped the tasty black and white cookie company from marketing their products with a superior edge on social sites. Slate announced that Oreo "won" a Super Bowl blackout with a single tweet composed quickly and efficiently in order to capitalize on the nation's attention. Following Oreo's updates allows you to get a glimpse of the end results of one of the best social media teams out there.