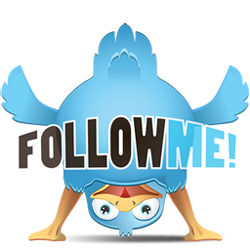 Have a twitter account and wonder why more people aren't following you, or even following you back? Here's a few hints to help you get more followers.
1. Have an interesting/representative bio. This is easier said than done – trust me I know how hard it can be to come up with a few lines describing your entire personality and life. The key things to remember are to keep it to the point, outline your absolute key interests/hobbies and try to add in some personality too. Make it sound a bit fun or different instead of using a lot of boring key words like #SEO #socialmedia #websites etc. That doesn't inspire me to follow you because honestly I'm already following hundreds of people that tweet about this. On the other hand if you tell me you've devoted your life to finding the best coffee shops in every city around the world, that my friends is what you call a USP (unique selling proposition). I don't even like coffee but I'd follow you then.

2. Have a good profile picture. This one is seriously a no-brainer and pretty much one of the most important things you can do. If you have an egg (the default pic) you are going to struggle to get followers. If you can't even put an effort into this simple step, everyone will assume you can't be taken seriously. Get a profile picture, make it a nice headshot of yourself and smile in it.
3. Add your location. And please, for the love of god, do not make it 'Internet'. Nobody lives in the Internet, except for your fake mIRC profile from 10 years ago. This isn't the Matrix, and you're not Neo. You live somewhere, so list it. I am much more likely to follow people who live in Sydney or Australia, just because that is already something I have in common with them.
4. Use your name. Even if it's not exactly your real name (you can change it a bit), using a real sounding name will help you get followers. I'm much less likely to follow brands, phrases, products or obviously fake names than a real person. Even if you have a small business, if you're the CEO and you're tweeting I would use your name, and just have the twitter handle as @yourbusiness.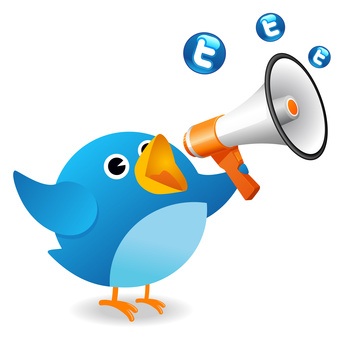 5. Talk to people. I know that it's not always easy to keep on top of your Twitter feed all the time, but it's worth making sure that one out of every 3 or 4 tweets you send is a conversation tweet – whether replying to someone or just broadcasting something personal, interesting or funny. If someone follows me I always check their last few tweets and if they are all straight-forward shares of articles I might not follow them. I have enough people sharing articles – I want to follow people with personality and who might talk to me!
6. Add commentary to shares. There isn't always a lot of space and it does take a few seconds longer, but seriously if you're sharing an article sometimes it's nice to add a couple of words to it that showcases your opinion. A long list of simple article shares doesn't offer me anything exciting. Add your own opinion and it's a bit more dynamic.
7. Retweet + respond. Again, to point 5 (and I acknowledge this is a little similar) – try to retweet others' tweets here and there, and make sure you respond to people who talk to you. If you don't have a lot of time to use Twitter you can still do this if you dedicate 5 minutes once a day or once every couple of days to read the Twitter feed and retweet/respond to a couple of tweets that catch your eye. This will help build your profile and make you more personable!
8. Stay active. Lurkers will never get followed as much. If you follow me and I see you have 0 tweets, or you sent one tweet three years ago, I'm not going to follow you back. Why would I follow someone who doesn't even tweet anything? It would be like subscribing to a newspaper that never prints. Pointless.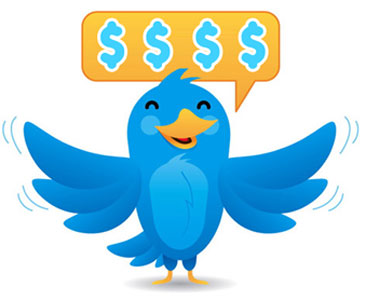 9. Don't sell. I should refine that to don't sell too much. It's Ok to sell a bit on Twitter, as long as you're using it for other things too. But if all your last three tweets are selling your products, services, an upcoming event or your XXX feed online, I'm not following. Sorry.
10. Don't be repetitive. Do not tweet the same thing even twice in a row. I don't care if you've slightly re-worded it. Unless of course you were making some sort of amendment or something. If you're tweeting about the same event, product, service, article, incident, brand etc over and over again people won't want to follow you. Nobody likes a broken record.
11. Don't mass-follow looking for follow-backs indiscriminately. This is a favourite twitter practice, which is exactly why people with 10,000 followers aren't necessarily any good at twitter. If you have enough time and the inclination you can get tens of thousands of followers just by indiscriminately following others and waiting for them to follow you back. If you're doing this, people (like me) can tell and we won't buy-into it. So there!
They are all the things that influence my decision to follow or not follow someone on Twitter. Do you have any others to add to the list to help get more Twitter followers?